There are always debates in the SEO world regarding what techniques are most effective, but the efficacy of manual link building has never really been questioned.
Since the inception of SEO, manual backlinks have been considered essential and effective by just about everyone, even after Google started implementing extensive and frequent updates to its search algorithm.
There's no doubt that manual backlinks are still as valuable today as they were over a decade ago, and this isn't going to change anytime soon.
These are the links Google and other search engines want to see because they are a better indication of quality content.
Currently, there is no reason to believe that manual backlinking strategies will become obsolete, even with the proliferation of automated link building tools.
What is Manual Link building?
Manual link building is the process of generating backlinks to a website without the use of automated software. Compared to automated links, which are usually spammy, manual links provide higher SEO value and are more likely to drive targeted traffic to a website.
Building links manually requires more time and effort than using automated tools, but it's worth pursuing because the results are big.
There are numerous search engine optimization tactics, but link building is one of the fundamental components required to rank a site higher in the search results.
With manual link building, you can:
Generate relevant, targeted traffic to your site.
Get positive brand exposure to support your reputation.
Rank your web pages higher in the search engine results pages (SERPs)
With an emphasis on quality over quantity, this backlink building method is intentional and designed to get links naturally through high-quality content. A strong strategy will bring you a consistent flow of relevant traffic, which will increase as your backlink profile grows.
When your goal is to rank high in the SERPs, you can't afford to skip manual link building. Results from automated software are usually short-lived and ineffective.
Manual vs. automatic link building strategies
Although it's not ideal, there are people who swear by automated link building. These people can get measurable results using software or buying links in bulk from third-party companies that use automated programs to generate backlinks. However, there are consequences to using automation.
The main problem with automated links is not having any control over where they get published or how they're placed inside of content, including the anchor text. The software produces everything, and it may not look or sound good. If you care about your brand's reputation, you need control over your backlinks for a few reasons:
Having links on sites that are contrary to your brand can make you look bad
Anchor text matters and should be intentionally crafted
Backlinks on spammy sites won't help you rank
Automated links appear unnatural, and that's exactly what they are. For instance, if you're running a business selling marketing strategies to small businesses, you don't want a bunch of backlinks on casino and banking websites. The lack of relevance between your brand and the sites that publish your link make Google view your links as unnatural.
Despite some potential for minor success, there are far more downsides to automatic link building that you need to know about. The biggest is that Google might penalize your website for having unnatural links.
Google's goal is to provide users with the best possible search results. Using automated link building software to rank is considered spam because it compromises the integrity of Google's search results. Engaging in this practice can result in a manual penalty against your website.
It's possible to recover from a manual action, but it takes quite a bit of effort. Once you receive the penalty, you'll start to lose traffic, PageRank (PR), and Domain Authority (DA). You may not need to start over from scratch, but you will need to rebuild a good portion of your SEO efforts.
What makes a link high-quality?
A high-quality link has the following characteristics:
It's published on a relevant web page.
The content on the linked page provides immense value to users.
It's woven into the content naturally.
The anchor text is natural and not an exact match keyword.
It's published inside of content on an authoritative website.
Considering these qualities, it's easy to see how automated link building can't compare to manual methods. Automation doesn't meet even the basic standards for quality.
Manual link building isn't fast, but it's long-term.
Good things take time, including building high-quality backlinks to your website. If you're wondering whether you should pursue manual link building, the answer is yes – always. It's more time-consuming, but it's also more fruitful and long-lasting.
Automation will get you tons of links fast, but at the cost of sacrificing quality. It's also risky, and one manual penalty can unravel all your hard work and money you've invested in SEO.
5 Ways to build manual links.
Now that we've established the importance of building links manually and skipping automation, it's time to dive into the various manual backlinking techniques.
1. Guest blogging
Guest blogging is when another website publishes an article you wrote. To get SEO benefits, your guest articles contain a backlink to your website, which helps you rank better in the SERPs. Getting published on high-quality sites gives you more SEO power from your backlinks and builds trust with Google.
Despite what you may have read, guest blogging isn't dead. However, there is a right and a wrong way to pursue this as a backlink building strategy. Here are some tips to make it worth the effort:
Find guest posting opportunities from sites in your niche.
Don't write commercial posts that read like a sales letter.
Avoid soft selling your services or products because people won't read your content and it might get taken offline.
Create high-quality content, preferably written by a professional
Guest posting won't always help with SEO, but it can still be beneficial. Some guest posts will result in a no follow link, which won't help you in the SERPs. Don't let this deter you because guest blogging is an excellent way to generate targeted traffic to your site, as long as your content provides true value to the reader.
2. Write strong testimonials
Testimonials and reviews go a long way to influence consumer behavior. For example, positive testimonials create a considerable increase in purchases by 190% for low-priced items and 380% for high-priced items.
Businesses want strong testimonials because they want to increase sales, be seen as an authority, and generate a positive reputation. The problem is, they can ask customers to write testimonials, but they can't write them or suggest how they should be written.
It's not easy for business owners to get well-written testimonials specifically designed to speak to potential customers. However, this is something you can easily do for other business owners. When you write a review for another business on a site like Amazon or Trustpilot that really stands out, your contribution will influence more purchases. Once you write a review for the business, you can reach out to let them know and start building a relationship with them. This makes you much more likely to earn a backlink from them and possibly a reciprocal positive review.
3. Build relationships
Outreach link building is a fine art. You can't just toss out a bunch of emails to strangers and hope someone responds. This is the archaic form of outreach and it's not only ineffective, it's downright annoying.
There are several ways to do this right, but all methods rely on building a relationship first. Fundamentally, you'll want to reach out to people in your niche and offer some kind of value to them. This is most effective when you genuinely want to provide value and approve of their content as well. The idea is that the other person or business will provide you with a backlink in return for what you offer them.
If you manage to build relationships with other people in your niche, make sure to always be polite and never push for a backlink. If they don't want to link to you, let it go and be appreciative of the connection as is.
4. Networking
There are countless influencers all over social media, and smart business owners are networking with them to build relationships that increase their audience. You'll find plenty of influencers willing to provide backlinks for a price, but don't dive into a paid deal without making sure the publisher handles sponsored links correctly. Their negligence or ignorance can come back on you.
Although you may go undiscovered, paying for backlinks is against Google's content policy and is considered a link scheme. However, you can pay for backlinks if they're qualified by the "sponsored" value (rel="sponsored") since sponsored links don't influence search rankings. You'll also need to make sure your link is disclosed to readers as sponsored.
These rules for sponsored links apply whether you provide an influencer with money or a free product. If you can't trust someone to follow the rules, you may want to find a different influencer.
5. Quality press releases
Press releases have earned a spammy reputation because they've been overused and poorly written with lots of keyword stuffing. As a result, Google often cracks down hard on these pieces for unnatural links. However, that doesn't mean press releases don't make good SEO material. A well-written press release, when used correctly, can help you build legitimate backlinks to your website.
First things first. A press release is designed for announcing something newsworthy. If you can't find something important to share about your business, you probably don't have a good foundation for a press release.
If you do have exciting or important information to publicize, make sure you write all releases for the intended audience. The audience for a press release isn't the same as a blog article. Traditionally, it's supposed to help journalists and other influential people find new and relevant things happening in their niche.
Manual link building is here to stay.
With automation becoming prevalent in just about every industry, many people don't realize how it can actually hurt their SEO efforts. When it comes to building high-quality backlinks, nothing beats manual strategies. It's not possible to build genuine relationships and identify targeted linking opportunities with a bot.
Manual link building is time-consuming, but the end result is worth the hard work. Short-term backlink generation strategies might get immediate results for a while, but it's almost always short-lived. These techniques carry the risk of being penalized by Google for having unnatural backlinks.
For long-term success, manual link building is critical and must be part of your SEO link building strategy.
Want to start building quality backlinks? We've got you covered.
Manual link building can be exhausting and without experience, it's challenging. At Link.build, we help business owners build strong backlink profiles that help their website rank better and generate relevant, organic traffic. We use all the positive strategies, like manual outreach and utilize our existing relationships with high-quality publishers for guest blogging.
If you're ready to partner with a reputable, successful link building agency, contact us today and we'll help you get the ranking results you deserve.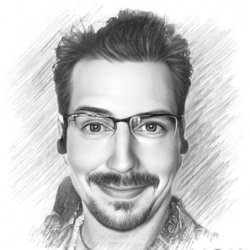 Latest posts by Timothy Carter
(see all)