Many business owners are passionate about their product or service, but assume they lack the expertise in the online marketing sphere to gain visibility and website traffic.  This is a common challenge faced by many of today's businesses and entrepreneurs.
But in reality, you don't need to be an SEO professional or online marketing expert to succeed with your online marketing initiative. In fact, if you have the skills to start a business, you already likely have all the skills necessary to exponentially increase your website traffic while building your brand equity for the future.
The secret to success in the online marketing world, and the solution for business owners struggling to generate website traffic, is to establish your brand (and yourself) as a credible authority within your niche, and the best tactic for doing so is called guest blogging.
Guest blogging has become the darling of the SEO industry, but that doesn't mean that only SEO professionals can do it. In fact, in the competitive world of online marketing, it's necessary for business owners to do, or risk being burned by the competitors who are.
This article is meant for business owners who want an easy-to-follow, understandable guide to building their business online through guest blogging.
Why Guest Blogging, and What are the Alternatives?
It's important to note that guest blogging is not the only tactic business owners should pursue. Online marketing is a diverse and rapidly-changing field that currently consists of tactics such as:
PPC (paid search)
Paid ads
Social media marketing
Search engine optimization (SEO)
Content marketing
Email marketing
With the exception of paid search and paid ads, all the other tactics intertwine and affect each other. For instance, a strong social media marketing campaign will positively affect your organic search rankings, improving your SEO. And a strong content marketing campaign will provide fuel for social media marketing and SEO campaigns.
While paid search and ad campaigns can yield great ROI in the right situations, they usually amount to short-term gains with little or no long-term impact. A good SEO campaign, on the other hand, is like building equity in your business that lasts for the long haul. It's similar to the difference between buying a house and building equity vs. just paying rent.
So, why do I so strongly advocate guest blogging? Because a properly-executed guest blogging campaign yields the strongest and safest ROI while simultaneously supporting your SEO, social media, and content marketing efforts. It builds the most valuable, long-term equity in your business, and, most importantly, requires nothing more than a computer and an internet connection to execute. This means there are no excuses; if you're reading this, you already have everything necessary to start a guest blogging campaign and grow your business online.
Don't have time? Hire staff and assign them some of your duties to take things off your plate. Trust me, this is an initiative you should be making time for.
The Benefits of Guest Blogging
There are many benefits of guest blogging.
Builds and improves Author Rank
Creates & builds links to your website
Strengthens awareness of your brand
Aligns your brand with industry leaders
Builds your personal brand
Generates leads and traffic
Creates social signals
Here's the breakdown on each of the benefits.
Builds and improves Author Rank: Author Rank is how Google calculates the credibility of the author of a particular page, affecting how well that page ranks in search. Credible, authoritative, trusted authors receive "bonus points" in the rankings for articles they write related to their niches of expertise. I believe Author Rank will grow significantly in importance in the ranking algorithm over the next few years.
Creates links to your website: Inbound links have the heaviest weight of all the ranking factors in Google and Bing. Inbound links are considered much like "votes" by one website for another. Links from more credible, trusted websites will be treated as more important votes, so it's best to spend your efforts focusing on getting inbound links from authoritative publishers.
Strengthens awareness of your brand: Every time you publish an article, you'll get an accompanying author bio. See the screenshot below, which is my author bio at Search Engine Journal. The more posts I make at Search Engine Journal, the more exposure AudienceBloom gets there, which helps to build the brand image and awareness, driving higher-quality traffic which converts more often, increasing sales.
Aligns your brand with industry leaders: Aligning your business name and website with brands that Google already ranks at the top in search engines is the best way to become a part of Google's inner trust circle. This results in higher rankings for your website, driving more traffic, leads, and sales.
Builds your personal brand: After a while, if you publish enough great content that your readers love, you'll start to become an authority in your niche. Once you become a niche authority, this opens the doors for many more opportunities, such as:
Speaking opportunities at events (for which you can get paid and further build brand recognition)
Easier access to guest posting on more, higher-quality publishers in your industry
More leads from your target market
Higher quality website traffic
Generates leads and traffic: Give advice or solutions to problems, and you'll come to be recognized as a trustworthy source for further help, resulting in leads and sales.
Creates social signals: Social signals include Tweets, Facebook Likes, LinkedIn shares, Google +1's, and more. Together, social signals represent a quality signal to search engines, because pages that are shared and discussed more often in social media channels are usually higher-quality. They are growing fast in importance as one of Google's many ranking factors, so it's important to get lots of social activity associated with your brand in order to stand above the rest in search engine rankings.
Your Step-by-Step Guide to Guest Blogging
Here are the simple steps to build your online business via guest blogging.
Complete Social Profiles
Step 1: Start by ensuring that your social media profiles are complete and optimized. Be sure to set up your Facebook page, Google+ profile, Twitter account, and LinkedIn profile. Additionally, be sure to include links to your social channels on your website (usually in the upper right corner) and link to your website from your social channels.
Write Your First Articles
Step 2: Write ten amazing (yes, AMAZING) articles related to your industry, then publish them on your website. I recommend publishing them as blog posts rather than static pages. Writing anything less than amazing articles won't help you, and may actually hurt you; your goal here is to impress editors of large websites, so show them what sort of value you're capable of providing.
Great content has the following elements:
Information that's valuable, interesting, or insightful
Proper spelling & grammar
Subheaders to segment the article, making it easier to read
Text formatting (bold, italics, bullet points, etc.)
Images
Additionally, longer content tends to rank better in search results; aim for a minimum of 1,000 words per article you write. For more information about how to optimize an article for SEO, please see "10 Steps to SEO-Optimizing Your Blog Articles."
Here are ways to get new ideas for articles to write:
Visit Q&A websites like Yahoo Answers, Quora, and Answers.com. Search for your keyword, see what questions people commonly ask, then see if you can answer one or more of them with a new article.
Find other industry blogs and read their articles to see what ideas they've come up with. If you can write a different take on a particular topic, go for it!
Think about upcoming events or holidays and how you could tie those into your industry. If Halloween is coming up, perhaps the "Top 5 Ways a Zombie Would Invest in the Stock Market" would be a good article idea for my friend. If the super bowl is just around the corner, then the "Top 10 Craziest Super Bowl Mascots Ever" could be an interesting article that would attract readership.
Think about questions you commonly hear from clients or potential clients. Can you compile them into one article that answers them all?
Analyze industry news.
Write about how you solved a recent problem.
Think about questions you currently have, and figure out the answers to them, then compose an article which outlines your findings.
Create proprietary or original data, then publish an analysis.
Identify Target Publications
Step 3: Now, it's time to identify and contact authority publishers in your industry. If you have industry connections, contact them. Peruse your LinkedIn profile for other folks who could help as well.
Next, If you're technically savvy, refer to my post "How to Find Guest Blogging Opportunities" which outlines a step-by-step process for quickly identifying publishers in your industry by using a software tool.
For non-technical folks, start by making a list of keywords for your business or industry. For example, if you're in the business of selling raw dog food, then your keywords might be "raw dog food," "natural dog food," raw food for dogs," etc. Your goal is to figure out what queries your target market would use to search for the product or service you offer in Google. For a walkthrough on how to figure out what keyword(s) you should focus on, see my post titled "How to Perform Keyword Research with Google Adwords Keyword Tool."
Next, visit Google and search for your first keyword. Go through each of the top ten pages or so, and keep track of any websites on which you'd love to get exposure. Great choices will include websites that are well-known, get lots of shares and tweets on their articles, have a lot of traffic, and get a lot of user comments.
Perform Guest Blogger Outreach
Step 4: After you've gathered a list of publishers which would make good candidates for outreach, gather their contact information. Usually, it's easy to find an editor's email address on the website, but you may need to use a contact form to get in touch with someone.
Record the publishers you have contacted in a spreadsheet in order to keep your efforts organized. Additionally, I highly recommend Boomerang for Gmail, which is a Gmail plugin that will automatically remind you if you don't receive a response after a certain amount of time. This is a tool I simply can't recommend highly enough.
Here's a sample email template you can use:
Hi [editor name or website],
My name is [your name], and I currently write for [website A, website B, website C].
I'm a business owner and passionate about [your industry]. I'm trying to meet new people, and build a name for myself as a thought leader in the [your industry] community. I would be honored to have the opportunity to contribute to [website]. My goal is establish my name as an expert in the industry while giving positively to the community.
Would you please let me know if you'd be open to having me write for [website]?
Samples of my writing:
Sample URL 1
Sample URL 2
Sample URL 3
Cheers,
-[Your Name]
Agree to Guest Post Stipulations
Step 5: As you get responses, agree on acceptable article titles and formats. Then write and send the articles to the editors. Remember to have your Boomerang remind you after a few days if you don't hear back. You don't want your articles to go to waste!
Step 6: Every time one of your articles gets published, share it via Facebook, Twitter, and any other applicable social channel, then be sure to say "thank you" to the editor. Then, in a spreadsheet, record the URL of the published article. Whenever you write a new article, refer back to this spreadsheet and see if you can link to other articles you've written. This will help those articles get more visibility, further building your brand.
Rinse & Repeat
Step 7: Continue identifying and contacting more publishers with article pitches. As you contribute to more websites, you'll find it even easier to get on board with new ones.
Codify Your Guest Blogging Process
Step 8: Keep another spreadsheet that tracks how long it's been since you last contributed to each publisher. Every time an article goes live, be sure to update that spreadsheet. If it's been over a month since the last time you contributed to any specific publisher, reach back out with a new offer to write. This will help to grow your relationship with that publisher, opening the doors for more frequent guest blogging.
Here are some handy Google Doc formulas for tracking how long it's been since your last post:
Column A: Publisher Name
Column B: Last Post – set the date that your last post at this publisher was published
Column C: Days Since Last Post – =TODAY()-B2
Is Guest Posting a Sustainable Online Marketing Strategy?
Absolutely; in fact, it's exactly what Google and Bing have said they want you to do, according to this article:
"[Duane Forrester] suggested contacting an authority site in your space to see if they would publish a guest article that you write particularly for them. If the authority site finds your content valuable enough to publish, that's a completely different situation from article hubs that allow anyone to publish anything."
Conclusion
I hope you've enjoyed this guide on building your business through guest blogging. I strongly believe it's the most valuable tactic business owners can (and should) be using to build a sustainable online business for the long haul, while growing traffic and sales. Did this guide help you? Are you going to give it a try? Leave a comment and tell me your thoughts!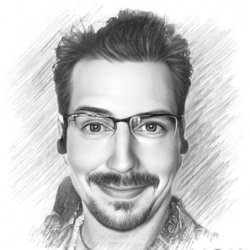 Latest posts by Timothy Carter
(see all)