Link building is an essential part of the search engine optimization (SEO) process. In order to find success in increasing your ranks in Google, you need to have a solid onsite optimization strategy (including proper site structuring and ongoing content marketing) and offsite optimization (including backlinks pointing to your site). When you boil it down, the more links you have pointing to your site, the more authority your site has, and the more authority your site has, the more likely it is to rank for a given keyword or keyword phrase.
Unfortunately, link building itself is not that simple. Google treats different types of links differently; for example, a link to your site from an established university is far more valuable than a link to your site from some shady corner of the web. Rack up too many low-quality links and Google will penalize you for spamming.
Most business owners struggle to link build consistently. It takes a lot of time and research to post the best quality links, so many turn to link building companies to support their offsite optimization efforts. However, not all link building companies are the same, and there are several types of link building companies you should steer clear of entirely:
1. The Paid Link Builders
Paid links are exactly what they sound like. You pay a set amount of money per link pointing back to your site, or you pay a regular fee for your link builders to have them pay for offsite links in the same way. Google is explicit in its policy about exchanging money directly for links. You cannot do it. This includes buying or selling links, so if a company tries to convince you they're selling links at a fixed rate—they're already in violation of Google's policy and will probably get you penalized.
2. The Article Directory Link Builders
Article directories used to be awesome for SEO—that is, until Google caught on to the scheme. With article directories, you used to be able to pop out an article filled with fluff, submit it, and see it published all over the web with links pointing back to your site. However, Google now checks against duplicate content, making the tactic completely useless, or even counterproductive. If your link building company uses article directories, ditch them now. It's a one-way ticket to a penalty from Google.
3. The Link Swappers.
Companies that practice link swapping are all too common, and you need to make sure to avoid them. Swapping links seems innocent enough: You post a link to their site and they post a link to yours. Unfortunately for these low-quality link builders, Google's algorithms are sophisticated enough to notice when such a scheme is being implemented by detecting patterns in mutual link pointing. The risk of a penalty is lower than what you might face from paying for links directly, but it's still not a good idea to rely on a company who uses link swapping as their main strategy.
4. The Low-Quality Directory Link Builders
Back in the old days of SEO, when Google could be easily taken advantage of, free directory sites were gold mines. You could easily post as many links as you wanted on these sites and reap the benefits almost immediately. However, Google has completely de-indexed most of these sites entirely. There are a small number of industry-specific directories that can be used to build your authority with occasional links, but you'll want to watch out for any link building company who tries to post links using low-quality free directories.
5. The Bad Press Releasers.
If your link building company promises an inordinate amount of press releases, consider it a bad sign. Press releases are fantastic for SEO, but only when their composed with well-written, relevant news. Most legitimate online press release syndication channels feature multiple quality checks to ensure the release is newsworthy and not a keyword-stuff excuse to build an external link. If you suspect a link building company would submit too many press releases or press releases of a low quality, avoid that company.
6. The "Too-Good-To-Be-True" Builders.
If it sounds too good to be true, it probably is, and that rule applies to link building companies as much as anything else. Some link building companies will go out of their way to promise the world to you, guaranteeing an insane amount of links in a ridiculous timeframe, or making a promise of a specific rank by a certain date. Nothing is guaranteed in the SEO world, so if a link building company is making hefty promises, it's best to avoid them entirely.
7. The Dirt-Cheap Builders.
Going along with the "too good to be true" theme, if your link building company is offering you insanely low rates (and quality) for their link building service, consider it a red flag. As a consumer, you should do your research and shop around for the best deal, but cheap link building usually means bad link building. Your link building strategy is an investment. If you buy a used car for $100, you can expect that car to break down on you in a relatively short timeframe. Frugality doesn't always pay off.
8. The Pyramid Schemers.
Link pyramid schemes and their relatives, link wheels, are cheap tactics used to artificially transfer page rank across several layers of links. Some link building companies are still using this strategy to build ranks quickly, but Google updates have squelched poor strategies. Google has been specifically hunting these types of schemes down. A link pyramid might get you a quick boost in ranks, but that boost will be short lived once Google discovers your company's ruse.
9. The "Click Here" Types.
If you see a link building company advertising with a flashing, poorly designed "CLICK HERE NOW!!!" style banner ad on a website, that probably isn't the link building company for you. If a company is willing to resort to such low-quality cheap tactics for their advertising, they're probably willing to pull a similar stunt in their link building process. Instead, look for a link building company with a solid reputation and an apparent attention to detail.
10. The Link Building Exclusives.
If a company "specializes" in link building, it might be a bad sign. Odds are, their "specialists" are busy posting hundreds of links to all kinds of sites, with little regard for the quality or relevance of the links. Link building is just one piece of the SEO puzzle, and if your link building company is exclusively working in link building, there's a high chance they don't fully understand the scope of modern SEO and they won't give you the results your business deserves.
If your main goal is building quality links to support a long-term optimization strategy, your best bet is to work with an agency with experience in all areas of search engine optimization. Working with a qualified agency will allow you to consolidate your onsite and offsite strategies and eliminate your chances of being penalized by Google over a sketchy "black hat" practice. It might cost a little more than one of the scheming link building companies listed above, but in the world of SEO, you get what you pay for. 
Want more information on link building, including how to avoid link building mistakes in SEO?
Head over to our comprehensive guide on link building here: SEO Link Building: The Ultimate Step-by-Step Guide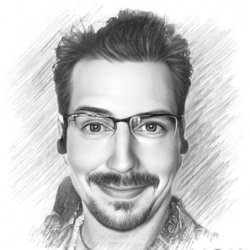 Latest posts by Timothy Carter
(see all)