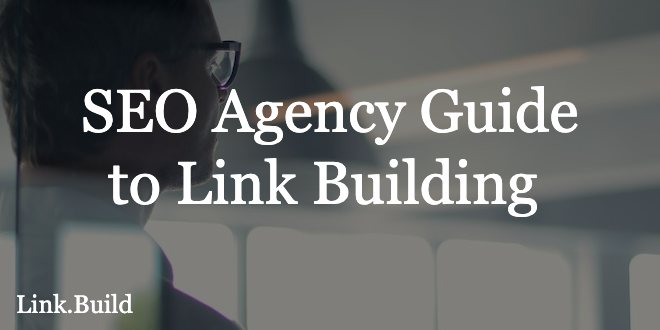 As an agency SEO professional, you have a lot to manage. You have to identify target keywords, formulate and explain big picture strategies, set client expectations, answer questions, manage content, build links, report on results, and accomplish a million other tasks in between. The last thing you want is to worry about is that your efforts might result in a manual or algorithmic penalty for your clients.
Link building is one of the most difficult, time-consuming tactics to perform in an SEO campaign, especially for agencies managing multiple clients. To make things worse, unnatural or manipulative link building is the most common reason for manual and algorithmic penalties.
So how can you reduce the burden of link building without resorting to untrustworthy outside sources?
Why Link Building Is So Difficult
Link building is an essential part of the SEO process—after all, it's the primary component in determining a domain's authority and search engine rankings—but it's also one of the most problematic pieces of the puzzle. Common challenges with link building include:
Hunting down industry-relevant sources, writing sufficient copy, and scouting for key link building opportunities require substantial amounts of time. Agency SEO professionals don't have time to perform these steps.
The number of links required to show to clients usually ranges depending on the client's budget, but larger-budget clients can have link quantity requirements that are intimidating. This is compounded by the fact these requirements usually are due monthly and reset monthly.
Finding the right link sources can be an infuriating task. Not only do you have to find high-authority sources that fit perfectly into your client's niche, you have to find sources that are willing to publish your content in order to acquire links.
Ever since the launch of Google's Penguin algorithm, there's been a looming risk of penalty from link building deemed to be unnatural or manipulative. One questionable link could cost your client all their search visibility if it results in a penalty—leaving you in an especially vulnerable and uncomfortable position.
Critical Outsourcing Risks to Avoid
Because of the challenges and potential mistakes of performing link building tasks in-house, many SEO agencies choose to outsource their link building work, but the risks associated with link building agencies is often an even greater concern.
Link Spammers
Too many "link building agencies" are only focused on the quantity of links produced. They'll take on your work and publish dozens of links pointing back to your client's domain, without regard to quality. Article spinning (the practice in which articles are rewritten multiple times using software) to get many "unique" articles for the price of one is a common practice used by such agencies. Not only will the low-quality content harm your clients, so with the low-quality sources on which the spammy content is placed.
Unreliable Reporting
Some link building agencies claim to post high-quality or results-oriented links, but when it comes time to report on their success, they fall silent. Their reports are ambiguous or even completely nonexistent, leaving you to wonder what they actually did and having nothing tangible to show to your client.
Outdated Techniques
Like any other business, some link building agencies have failed to change with the times. Google's Penguin algorithm has seen multiple iterations already, and Google is constantly changing the way it sees and evaluates external links. To be successful, you need to find an agency with modern practices that would never resort to old-school tactics like relying on article directories or link wheels.
Communication Gaps
Whether you're dealing with a company out of a developing country or just a mismanaged domestic institution, communication can be a major problem. If you have questions or concerns about an order or a specific link, you need a reliable contact you can speak with about the issue and find a resolution.
White Label Concerns
Your credibility as an agency is at stake whenever you outsource deliverables. When you outsource your work to a link building provider, you need to make absolutely certain that your solution is truly white labeled. Otherwise, your client's perception of you could be compromised, and you could lose your business to another firm.
How to Build Links The Right Way
Building good links comes down to one essential trait: Quality. The definition of what constitutes a "quality" link will differ depending on who you ask; some use metrics such as social shares, while others use domain authority. These sorts of metrics can certainly help ascertain quality when combined together, but no single metric trumps the "eyeball test" of a trained, quality SEO professional.
As an SEO professional, you know a good link when you see it, and know you a bad link when you see it. And typically, that gut feeling is much more accurate than any set of metrics could provide. Google defines link schemes with a number of examples, but it emphasizes the fact that links should be
editorially placed or vouched for by the site's owner.
Google goes on to say that
…the best way to get other sites to create high-quality, relevant links to yours is to create unique, relevant content that can naturally gain popularity in the Internet community.
Essentially, Google is telling webmasters to create content, then hope/wait/pray that it gets noticed, and attracts inbound links. While this strategy works just fine for large publishers that already have established brands and get thousands of shares on any new article they publish (such as Mashable or TechCrunch), a more pragmatic approach is needed for just about every other business.It's true that getting quality inbound links starts with great content on your client's website, but the missing link is getting journalists, contributors, authors, and editors at quality publications to become aware of that content so that they can link to it when writing relevant stories/articles.
So, how do you build this awareness? The answer is simple, yet difficult to implement: Work directly with the journalists, contributors, columnists and editors at each publication.
You can find and contact them using social media tools like LinkedIn or Twitter, though it can be difficult and time-consuming to identify them, connect with them, and then find their contact information. Many have their contact information hidden or private to reduce the amount of unsolicited spam they receive.
As you build communication and relationships with these journalists, columnists, contributors and editors, offer them value by assisting them with their obligations. It's helpful to understand the obligations that they have, as well as their goals. Many journalists, contributors, and columnists have quotas, deadlines, and analytics goals (such as article views) to meet. If you can help them meet these obligations, you'll establish your value. For example, if a columnist has an article deadline approaching, and their column is relevant to your client, but they need a source for a quote or to back up a claim, think about how you may be able to connect your client as the source.
This is very similar to what PR agencies do; indeed, the lines between SEO and PR have become blurred because of the fact that quality inbound links generally provide PR value.
The challenges with this approach, of course, are similar to what I outlined at the beginning of this article: Time, scale, and scope. It simply requires a ton of time and resources to build relationships with journalists, contributors, columnists and editors – often, far more time than an agency SEO professional has.
Bridging the Gap: How to Raise Awareness of Your Clients' Content
The real challenge is to identify and build relationships with publications. And that's precisely the challenge for which we at AudienceBloom seek to provide a solution.
Working with more than 700 different publishers, we maintain ongoing relationships with editors, journalists, contributors and columnists, and we employ a team of hand-picked writers and editors that produce amazing content for not only our clients (or yours) but also for publications that have come to rely on us for their own content strategy. In short, our value proposition to our publishers is the unparalleled level of quality content we provide. Our value proposition to our clients is the wide range of quality publishers with whom we work (and with whom we can connect your clients).
We identify high-quality assets on your clients' sites, such as infographics or highly-detailed articles. If there are currently no linkable assets, we'll help you create some. Then, we leverage our relationships to find opportunities to link to that content within stories our publishers plan to publish, matching your clients with relevant publications in relevant content.
Together, we'll work to define the ideal authority level of each link, and in high-authority scenarios, even allow you to hand-pick the target publishers you want to get your client coverage on. When you hand-select a publisher, we'll also provide you copies of all the content that will be published, allowing for editing and approval before it goes live.
The Link.Build Difference
At AudienceBloom, we know the struggles of link building. We know the complexities of outsourcing. And that's why we've developed an approach that resolves the problems of each.
Transparency
We'll keep you apprised at every step of the process, and if you ever have any questions, we'll answer them—quickly, directly, and honestly. With detailed reporting and direct access to one of our account managers, you'll never be left in the dark.
Reliable White Labeling
We know how important it is to preserve your image as an SEO agency. That's why our white labeled services guarantee we stay invisible, and all our work gets attributed to you. Agency resellers also receive 20 percent off all our link building services.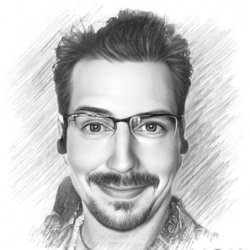 Latest posts by Timothy Carter
(see all)