Link building is a cornerstone of search engine optimization (SEO). Comprised primarily of outreach and acquisition processes, link building invests in circulation and awareness between websites and builds link profiles so that websites rank higher in organic search results.
Herein lies the problem—the capabilities to carry out successful link building outreach can be elusive to many marketers without experience or expertise.
The Challenges of In-House Link Building
Lack of expertise and specialized knowledge
Complexity of link building strategies and techniques
Link building is often an incredibly complex task that requires a large degree of expertise and specialized knowledge to accomplish properly.
It calls for unique, comprehensive strategies tailored specifically for the website, as well as solid skills and intricate techniques targeting effective link acquisition. The experts in the field are constantly researching new algorithms and surmounting trends so they can correctly use marketing efforts to enhance rankings. W
ithout this expansive level of knowledgeable understanding about what works now and discovering what will work next, achieving link building objectives becomes more difficult than expected.
Keeping up with ever-changing search engine algorithms
Keeping up with ever-changing search engine algorithms requires access to specialized knowledge that most in-house teams simply do not possess.
Rules and regulations, as well as best practices, for link building change often, meaning there is no room to backslide or not be present when modifications take place. Furthermore, newer Google technologies like neural networks present a complex web of variables which can require significant effort to analyze and monitor properly.
Limited resources and time constraints
Allocation of personnel and budget for link building
Allocation of personnel and budget are both key considerations when executing an in-house link building strategy. Securing budget and manpower for link building can be difficult with smaller companies, as this activity competes with other marketing strategies such as content creation, social media engagement, and beyond.
Even medium-sized businesses have to make careful decisions around the resources needed for link building — including making sure they're addressing specialized knowledge gaps — since it isn't necessarily intuitive. Of course, any budget for a hopefully nurturing SEO-brand relationship must meet rigid qualifications so time can also be spent here so decisions are made efficiently and budgets manageably adapted – ease to a smaller business' strain!
Balancing link building with other marketing activities
Balancing link building with other marketing activities can create a significant challenge for in-house teams since the optimization process requires lots of attention and must be done regularly.
When resources and time is limited, link building may get shortchanged when competing with other channel management tasks like content production or email marketing. Link building requires a substantial amount of research to identify relevant websites for outreach campaigns and also requires processes that handle off-site rating signals which are ongoing conversations amongst major sites available within their context.
Difficulty in Building Relationships and Outreach
Establishing connections with reputable websites and influencers
Link building is a labor-intensive process-it requires not only knowledge and skill but also established relationships with online influencers and website managers.
It can be particularly challenging for an organization attempting to do link-building without the right partnerships since gaining approval from influential websites involves credibility and trust. Which need to be carefully developed over time.
Conducting effective outreach campaigns
Conducting effective outreach campaigns for link building requires careful planning and execution. It starts from correctly identifying the relevant targets that should be approached, followed by crafting persuasive messages with value propositions to draw their interest. Trust and reputation also play an important role in convincing potential partners to collaborate.
All of this requires time and flexibility to attend to any queries or clarifications most thoughtfully without damaging the relationship. Finally, proper follow-up is required as mistakes in follow up impact an organic trend which isn't advantageous in the case of link acquisition.
Building trust and credibility for successful link acquisition
Building relationships with the most valuable and authoritative websites in a given field is key for successful link acquisition.
But dedicating the time to building the trust and credibility necessary for reciprocal linking partnerships isn't always easy, especially for those doing it without help from a link building team or agency. Partners of this quality require genuine interaction and cannot be swayed by unprofessional outreach requests.
Scaling and Consistency Issues
Maintaining a consistent link building strategy
Source
Maintaining a consistent link building strategy is one of the most challenging aspects of in-house link building. As websites grow it can become harder to keep up with its expanding reach, making it increasingly difficult to scale efforts while ensuring optimization and quality control remain consistent.
Providing impactful support for new content pieces also becomes problematic if there is no sufficient countermeasure to identify high-value targets that may be missed out amidst regular manual backlink operations. An outsourced agency will produce strategies tailored to fit more precisely the ever-changing circumstances, delivering a knowledge base for secure scalability.
Difficulty in scaling efforts as the website grows
When attempting to perform link building in-house, one of the obstacles teams often face is managing scaling and consistency issues.
This includes difficulty scaling link building efforts as the website grows over time, maintaining a consistent link building strategy comprehensive enough to reach long-term goals, and ensuring all offsite links more closely resemble an organic profile – rather than appearing too unctuous or artificial.
Ensuring quality and natural link profiles
Search engine algorithms give more priority to websites with authority-building backlinks from high-quality, credible sources that rank high in relevance and value for specific search terms.
To avoid trigger penalties due to unnatural link building tactics, unique content publishing must correspond naturally within an ongoing strategy so webpages take key phrases into specified contexts across valuable targets online. However, accomplishing organization at such a data-driven scale can be daunting without proper resources and have costly consequences to the website's overall ranking without wise discretion.
Risk of Penalties and Negative SEO
Staying compliant with search engine guidelines
Maintaining search engine compliance is paramount for successful link building, as Google and other search engines monitor websites for agreements broken to their guidelines. Unintentional mistakes such as too many "dofollow" links or an unhealthy quality/quantity ratio of reciprocal links can result in penalties or suspicion from algorithms, causing the website's visibility to drastically reduce in SERPs.
In more severe cases malicious "Negative SEO" tactics through intentional linking manipulations may occur. As such keeping abreast of the latest search engine updates and guidelines as well as examining link audits on a regularity should form an integral part of SEO practitioners' best practices.
The potential for unintentional link building mistakes
Unintentional link building mistakes have created major headaches for SEO specialists relying heavily on in-house link building.
Errors may include unnatural or irrelevant backlinks which can ultimately result in penalties from search engines and cause a deep dive in website ranking. Established search engine guidelines must be obeyed to ensure proper implementations of methods, free from potential risk factors lurking with the incorrect link building attempt.
Dealing with penalties and their impact on website ranking
Dealing with SEO penalties is one of the major risks posed by in-house link building. Low-quality, "spammy" links made can result in website ranking drops as these search engines either penalize or deindex webpages for transgressions caused through bad linking practices. In such cases, it may take time to get your pages and backlinks indexed again.
Maintenance such as manual recalibration and link disassociations are essential but also require different specialized attention that an outside company may be better suited to handle effectively to ensure successful recovery throughout all conditions related with website ranking and visibility.
The Benefits of Outsourcing Link Building
Access to expertise and industry knowledge
Outsourcing link building to an experienced marketing agency can provide access to dedicated experts and industry-specific knowledge. Knowing the latest best practices, understanding key search engine algorithms, and gathering valuable insights – these take deep proprietary wisdom that even talented brands may not possess in their departments.
Utilizing a capable partner's already established relationships with media companies, blogging websites, and publications specialists can also yield incredibly high rank results for website visibility as desired.
Leveraging established relationships and networks
Outsourcing link building provides access to specialist knowledge and expertise in developing a well-devised SEO strategy.
It also brings the advantage of leveraging existing relationships with publishers, press clubs, respected websites, and influencers to support the link building efforts and get your website recognition from reputable sources online.
When joining hands with an accomplished agency that specializes in link building, you get to jumpstart the campaign process quickly due to their existing network connections speeding up your promotion and business acclimation success rate.
Saving time and resources for core business activities
Outsourcing link building can have many benefits. Professional assistance provides access to valuable knowledge and expertise of industry best practices, takes advantage of existing relationships with top websites that may be unattainable through in-house efforts, saves time and resources for core business activities, and produces quality links more consistently.
Moreover, an expert won't make unintentional mistakes while implementing link building strategies which would undoubtedly jeopardize search engine rankings due to automatic penalties or negative SEO by third parties. An experienced outsourcing provider can tailor a holistic digital marketing strategy that's sure to help with success mileage.
Conclusion
Outsourcing link building offers cost efficiency, scale, and access to expertise that in-house strategy can often struggle with. In corporate website building, an experienced contractor understands the need for compliance with constantly changing search engine algorithms along with how to cultivate connections and build trust with reputable sites— all crucial factors for effective link coining.
A good service provider after considerable research leads towards a targeted outreach program and results in natural links which ultimately move the needle in terms of rankings. After all, it is indispensable to unlock the full potential of a company's website by strategically filling vital link-building gaps reliably.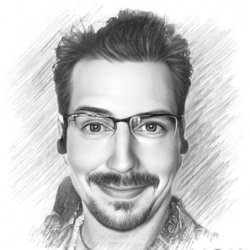 Latest posts by Timothy Carter
(see all)