Good backlinks are essential for gaining visibility in search engine results pages, as well as achieving higher SEO rankings. With countless websites competing to get noticed online and make it into the top ranks of organic search queries, having a strong backlink profile is critical if you want your website to stand out amongst the competition.
If done correctly, obtaining quality links from prominent news sites can be an effective way to optimize your web presence instantly with impressive returns.
In this guide we will provide four proven methods that you can use for acquiring such beneficial backlinks from big news sources – research and identify high-authority news sites; develop engaging and newsworthy content; build relationships with journalists/editors; guest post on suitable publications; & leverage press releases/coverage – ensuring long-term ROI through dominating SERPs alongside significant brand exposure boost along the way.
1. Research and Identify High-Authority News Sites
Understanding the value of backlinks from reputable nes sites
Understanding the value of backlinks from reputable news sites is essential for website visibility and SEO rankings. High-authority news sources like CNN, BBC, The Washington Post, etc. can help boost search engine rankings with their powerful domain names that are seen as a merit by major search engines such as Google when calculating ranking scores.
Moreover, quality links from these authoritative domains get higher click through rates than lower-tier websites which in turn helps improve organic traffic and overall website performance metrics over time.
Conducting comprehensive research to identify prominent news sites in relevant industries
Identifying relevant industries
Researching the top authoritative websites within those spaces
Analyzing their output and audience traction numbers
Assessing individual website authority (using tools such as Ahrefs domain rating or Moz Domain Authority),
Scrutinizing the types of content they publish often and gauging potential interactions etc.
Such extensive analysis must be done in order to target appropriate high-authority sites that can actually drive significant value through quality backlinks for your business.
When researching and identifying news sites, it is important to evaluate their authority and credibility before attempting to obtain backlinks.
An easy way of doing this is by utilizing online tools such as Page Authority (PA) or Domain Authority (DA). These metrics will measure the quality of a website's content in terms of reader engagement and help you determine whether the publication fits your needs.
Additionally, websites like Alexa provide useful audience demographic data that can be used for further analysis when selecting reputable news sources. Finally, using press distribution services like Cision makes research easier while streamlining communication with journalists once contact has been established.
2. Develop Engaging and Newsworthy Content
Crafting compelling content that aligns with the interests of news sites
Crafting compelling content that aligns with the interests of news sites is essential for acquiring backlinks from big news websites. Content should be created with a specific target audience in mind and provide original insight, solutions to real problems, or data-backed research on trending topics.
Above all else, content must stand out among competitors so as not to blend into an oversaturated market while still providing value-added information that readers truly need and appreciate.
Quality writing standards are also crucial when crafting engaging and newsworthy pieces — headlines should grab attention while stories maintain clarity throughout each paragraph without sacrificing accuracy through poor grammar or typos.
Incorporating relevant data, statistics, and expert opinions to enhance content value
When creating content that is designed to capture the attention of news websites and their
audiences, it's essential to incorporate relevant data, statistics, and expert opinions. By leveraging facts-based evidence and the authority figures in your industry or niche topic area (by quoting them directly), you can add additional credibility while also providing fresh perspectives based on current research insights.
Integrating these elements into a compelling narrative turns standard written content into something far more valuable for readers – making it much easier to convince editors why website visitors would benefit from reading your work.
Adhering to news writing standards and guidelines for improved chances of acceptance
Developing engaging and newsworthy content is crucial if you want to acquire backlinks from big news sites. When crafting your guest posts or press releases, be sure to adhere to the standards of professional journalism. This includes using an unbiased point-of-view containing in depth facts and information that are properly sourced. Additionally, writing articles that focus on events or
topics relevant within a specified timeframe will make them more likely for acceptance by journalists and editors alike as readers have current interest in those areas making it both timely AND informative which makes for great angles when pitching ideas their way.
3. Build Relationships with Journalists and Editors
Recognizing the importance of establishing connections with key industry influencers
Recognizing the importance of establishing connections with key industry influencers is an essential step for unlocking backlink opportunities from prominent news websites.
Developing relationships and networking with journalists, editors, writers and other professionals in your field can result into invaluable perspectives on stories as well as obtaining important insight to making sure content gets noticed by a broader audience. Reaching out via email or social media platforms like Twitter are effective strategies when attempting contact while focusing exclusively on building genuine relationships rather than short-term gains will always yield the best results long term.
Strategies for networking and reaching out to journalists and editors
Networking and reaching out to journalists and editors is essential for securing effective backlinks from news sites. To get started, look for industry influencers who already have well-established relationships with the major media outlets that you want to target. Connect through social platforms such as LinkedIn or Twitter, join relevant discussion groups on these networks, attend virtual events related to your field of interest, and make sure that everyone in your network is aware of what kind of content you can offer the press. Use personalized messaging when contacting them – be friendly yet professional so they understand why it's worth their time to connect with you. Also, consider joining journalist forums where members are always looking for fresh ideas about stories or sources – this gives an extra opportunity showcase yourself along expert peers within a given subject matter.
4. Guest Posting on News Websites
Understanding the guest posting guidelines and requirements of news sites
Guest posting on news websites is a great way to acquire backlinks and achieve greater website visibility. To ensure success in this endeavor, one must first understand the unique guidelines and requirements of each individual site.
This includes familiarizing oneself with topicsthat have been covered before as well as learning about freelance submission policies regarding word count limits, tone objectives for writers, publication schedules among many others depending on specific news sites! Knowing these details are essential steps towards ensuring high chances of content being accepted by pertinent editors or journalists – ultimately leading to backlinks obtaining quality traffic from authoritative sources.
Crafting high-quality guest posts that provide unique insights and value to readers
To successfully acquire backlinks from prominent news websites, content creators should focus on crafting high-quality guest posts that provide unique insights and value to readers. By customizing the post with relevant data, personal anecdotes or statistics, targeted keywords and creative visuals will enhance the article's credibility and make it more attractive to journalists when pitching a story.
When submitting the pitch for publishing consideration by editors, writers should be sure their opinion pieces offer fresh perspectives through insight into industry trends backed up by research findings as well is appropriate imagery used throughout – all designed add interest if accepted and published in an online publication!
5.  Leveraging News Coverage and Press Releases
Harnessing the power of news coverage is an effective means to acquire backlinks from prominent news sites. This can be done through creating content that inspires media interest and capitalizing on exposure by promoting it across social networking platforms, websites, blogs etc.
Further leveraging of this strategy includes developing attention-grabbing press releases which draw in target audiences opting for increased engagement with your brand or website.
Moreover, strategically utilizing insights derived from research into relevant industries enables one to craft cleverly worded stories prone to being picked up by reporters as well as pressing editors resulting in linkable webpages.
Conclusion
Backlinks from high-authority news sites can have a major impact on website visibility and SEO rankings, but successfully gaining these backlinks requires skillful research and relationship building. This guide has outlined four essential strategies that any marketer or business owner should utilize when seeking to obtain valuable backlinks through big news websites – researching and identifying high-authority news sites;
developing engaging and newsworthy content; creating relationships with key industry influencers such as journalists and editors; as well as using guest posting opportunities, press releases,and other tactics for leveraging coverage . By following the steps laid out in this guide along with vigilant monitoring of their success rate over time , marketers will be able to cultivate rich sources of authoritative links which are critical for any successful online venture today!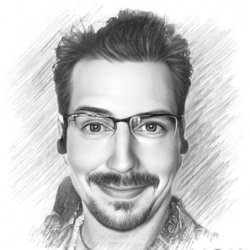 Latest posts by Timothy Carter
(see all)