When you're looking for a winning strategy for getting your website ranked higher in the search engines, you might wonder if link building or content marketing is better. With a limited number of financial resources, you have to be careful about how you spend your budget. Marketing can get expensive, and you don't want to overspend.
Despite these two digital marketing elements being distinct, they work together to raise your search engine rankings. In this article, you'll learn how link building and content marketing work together as the powerhouse you need to get more visitors, conversions, and sales.
What Is Link Building?
When you build links to your website, you're essentially getting other websites to link to one of your web pages. This can be done in a variety of ways, but it's important to stick to white hat link building practices. For example, even a simple link exchange is considered a link scheme by Google when done in excess.
Trading links just to get backlinks is risky. If you're going to get/give reciprocal links, it's important to make sure it's a legitimate exchange where you and the other website genuinely want to support each other's business, as in an authentic partnership or endorsement. When legitimately done, you won't have more than a few reciprocal links.
Although it's not the only factor in search engine ranking, link building holds plenty of weight in building authority and increasing visibility. However, it usually requires a substantial marketing budget to execute. Even though you're not paying for links directly (as this would violate Google's terms of use), it costs money to produce and manage the resources necessary for obtaining backlinks.
There are many legitimate ways to get backlinks, but doing so requires a strong strategy, and that's where content marketing comes into play. This will be discussed shortly.
What Is Content Marketing?
Content marketing is when you create valuable content (blog posts, external articles, videos, social media posts, podcasts, infographics, etc.) and share it online. The purpose is to generate interest in your brand, products, or services without being explicitly promotional.
High-quality, relevant content makes excellent marketing material on multiple levels. First, publishing content to your website helps contribute to a higher ranking in the search engine results pages (SERPs). Second, getting your content published on other websites – preferably those with high authority – also helps with your SEO efforts. Third, when your content has been distributed across the web, people who find it will click on links back to your website and/or research your brand to find out more about you.
In other words, content marketing helps you get:
Higher search engine rankings
More targeted traffic to your website
Conversions (sign-ups, sales, followers, etc.)
The more valuable, relevant, and useful your content, the more conversions you'll get.
How Do Link Building And Content Marketing Work Together?
Now that you know what link building and content marketing are, it's time to dive into how they go together. In a nutshell, when you create content for other publishers, you can sometimes leverage the opportunity and include a link back to your website in that content. When that piece of content gets published on another website, you'll have a backlink from that domain.
Although this sounds simple, there's more involved in pairing link building with content marketing.
6 Effective Link Building Methods Through Content Marketing
If you're wondering how to combine link building with content marketing, here are some of the most effective methods you can employ.
1. Guest Blogging
Guest blogging is the most popular link building method around, but you have to be careful when using this strategy. Google is adamant about what constitutes a link scheme, and if you're paying publishers to give you links, you're violating Google's terms.
That's not to say it doesn't happen – it does, and many people aren't negatively impacted. However, it's a fine line to walk, and it's better to go for genuine guest posting opportunities than simply pay a fee to get your content published on a random site. Most sites that do this aren't high-quality and don't have the domain authority you need to rise in the SERPs.
2. Infographic Outreach
Infographics are an excellent way to share data and information in a visual format that readers prefer. It's a faster way to get a message across compared to text, and infographics are shared frequently. If you make an exceptional graphic, it will get shared organically without your effort.
Using infographic outreach is similar to guest posting and is often combined. For instance, you might include an infographic inside an article you publish as a guest on another website. In this case, you'll link the infographic back to your website and generate a backlink that way. Your infographic will also be branded with your company's name, logo, and URL.
Infographics are a critical part of link building and content marketing because many people don't bother reading long pieces of text. In fact, infographics are 30% more likely to be read than an article. Many marketers say that sharing branded content, like infographics, is more effective than traditional PR strategies.
3. Broken Link Building
One strategy that is often overlooked is broken link building. With this technique, you find broken links on other websites and then reach out to the webmaster to have them replace the broken link with a link to your content. To make this work, you either have to have existing content that is already a perfect match, or you need to create content specifically for that link. For example, say you find a broken link used as a resource for learning about the history of lemon pie. You'll have to create a web page that documents the history of lemon pie and then ask the webmaster if they'll replace the broken link with yours.
Using the broken link building technique isn't as easy as it seems. It takes serious time and effort, and often, webmasters are unresponsive. However, if you pursue it long enough you'll get some good links and it will be worth the effort.
4. Creating Strong Landing Pages
Landing pages aren't just for PPC ads. A landing page is any web page that has been created for a specific purpose, and that includes creating pages as your target backlink destination. For example, say you want to get some articles published on a popular blog, but they're extremely picky about the content they approve; they'll remove links that lead to low-quality pages. In this case, you'll need to write an authoritative piece of content for your website that, when linked, won't get removed by the publisher.
The stronger your content, the easier it will be to get your links to stick in the guest posts you submit to other websites. Set yourself up for success from the start by creating authoritative content that provides extensive value to readers. Then, link to those pages.
5. Creating Ultimate Authoritative Content
Are you a true master in your niche? If you've got extensive experience and information to share, you have a major advantage when it comes to content creation. When people find your content in search engines, regardless of where it's published, they're looking for something specific. The more value you can give them, the more they'll respect you and want to share your content with others.
One of the best ways to generate backlinks organically is to create highly authoritative content that naturally generates backlinks. When you create unmistakable value, people will eventually start using your content in the articles they write without you having to ask. The only way to get these kinds of backlinks is to publish content that blows your competition out of the water.
Essentially, you need to create content that is well-written, informative, valuable, and covers topics or questions that haven't been addressed by others in your industry. Or you need to create similar content and make it easier to understand. For example, your competitors might not be explaining something fully or their how-to guides might be missing some important information, and if you can do better, you'll get more attention.
Provided you have genuine followers and not a bunch of bots, sharing your content on social media platforms is an excellent way to get more exposure, including backlinks. Although it's not a direct link generating strategy, it will help you get links organically as more people discover your content. To create momentum generating backlinks organically, you have to start somewhere, and getting noticed is the first step.
3 Link Building Best Practices
Before you jump into building backlinks to your content, keep the following best practices in mind:
1. Don't Pay For Links In Bulk
Buying links is against Google's terms and will only get you poor-quality links. Avoid buying links like this, as it can also get your site penalized.
2. Aim For Publishers With High Domain Authority (DA)
Getting backlinks from sites with a high DA is ideal. The higher the domain authority, the more "link juice" will be passed onto your site. However, make sure the high DA site hasn't been repurposed for a private blog network (PBN) because this will counteract your efforts.
3. Don't Use Exact Match Anchor Text
When your anchor text consists of exact match keywords, like "buy cars" or "hire a lawyer," it looks unnatural to Google and other search engines. Doing this can undermine your SEO efforts. Instead, use descriptive phrases that seem more natural and apply to the content on the target page. For example, "today's cars have advanced technology" or "a lawyer is essential" are better than the exact match examples.
3 Content Marketing Best Practices
When distributing content for marketing and building backlinks, remember to follow these best practices:
1. Always Write Original Content
It's okay to look for inspiration from other blogs, but always create original content. If you hire out your content writing, make sure content submitted by your writers passes a Copyscape test.
2. Don't Pay To Get Published In Random Blogs
Avoid paying to get your content published on websites that don't have anything to do with your niche. If you look hard enough, you can probably find a slew of publishers willing to post your content for a fee, but these are usually low-quality sites that will eventually get penalized for being part of a link scheme.
3. Focus On Value First
It goes without saying that backlinks are important. However, focus on value first. Always write your content marketing articles with the reader in mind. Aim to satisfy their curiosity or needs first and foremost. Don't publish any external content unless you're certain it provides value to visitors.
Content Marketing And Link Building: You Need Both
It should be clear by now that you can't really engage in link building without content marketing. Both are necessary components in your digital marketing and SEO strategy.
Do you need a strong backlink profile, but you don't have the time or personal resources to make it happen? We can help! You don't have to figure it out on your own; reach out to us and one of our link building specialists will provide you with more information about our services.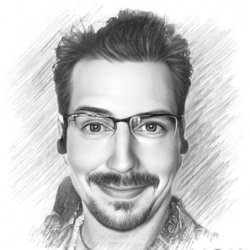 Latest posts by Timothy Carter
(see all)