Appealing to search engines and the users thereof is more important than it was in years prior.
More people rely on popular search engines like Google, Yahoo! and Bing to find information, products and services than ever before.
This places a greater importance upon ensuring that your website takes and maintains key positions in search results vital to achieving success for the digital part of your business.
Without it, you'll see fewer customers each day until your digital business puts you in the red.
Ensuring that your website stays as near to the first search result as possible is as simple as ensuring that you have the proper SEO.
The first step in doing that is to have someone perform either a backlink audit or a full SEO audit of your website.Still not convinced that you need one? Here are 10 signs that your website is in dire need of a SEO audit.
1. Your Website Doesn't Get as Many Visitors as It Once Did
As time progresses, the various metrics search engines use to measure how relevant your website is to search engines queries changes. The information they use updates, key statistics like the "freshness factor" of your website diminish, and off-site factors like links from external sites to your own fade.
These are just a few of the reasons that your website may have dropped in search engine rankings, which will lead to less people being able to find your website from search engines.
If you're experiencing less traffic than you used to, then something likely changed. A full SEO audit can be crucial in finding out what factors changed, because it also lets you know what factors that you can influence to make your website king of the SERPs once more.
2. A Search Engine Algorithm Change
Search engines are constantly trying to upgrade their algorithms to provide more succinct and faster searches for their users. This results in anything from small tweaks to dramatic changes to algorithms, which are the kinds of things that can move your website from the first spot in a search to position 500 or lower overnight.
When there's been a massive change in search engine algorithms, it's time to perform a SEO audit. This will enable you to maximize the compatibility of your site's current SEO with that of any new algorithms.
3. Only a Small Portion of Your Traffic Comes from Search Engines
The objective of your website should be to maximize the number of potential customers you receive from new sources. While you can gain a number of visitors to your website from links on other websites, you should see search engines referring most of the traffic your website receives.
If you aren't seeing that, then it's likely that your website is underperforming. For every visitor you receive from another website, you could be receiving as much as 100 visitors from search engines.
4. Pay-Per-Click is Horrendously Expensive
Increasing the amount of traffic your website receives from search engines isn't the only thing SEO can do. It can play a vital role in ensuring that your pay-per-click costs are as low as possible by optimizing the elements commonly used to see how related your PPC campaign's target keywords are to your landing pages.
If your PPC costs are too high, then consider a SEO audit. Re-examining your on-site factors and correcting them can make your PPC campaigns more profitable
5. Your Visitors Aren't Converting to Customers
The main reason you want more visitors to your website is so you can increase the number of sales your business conducts, which in turn should increase your profits so that you can reinvest more into your company. If you have plenty of visitors coming to your website but few sales, then it's possible that your SEO isn't working for you.
Things like your page headers and meta descriptions can heavily influence who visits your website and what expectations they have. An SEO audit can look at this to ensure your website brings in more customers and fewer visitors.
6. Your Website is like a Ghost Town
If your website has digital tumbleweeds rolling through it due to the lack of interaction you have between it and your customers, then there is a problem. Even if you have a high amount of traffic, there's some reason that they aren't interacting with you. This can make your website unappealing to other visitors, which further compounds the problem.
An SEO audit can give you reasons that this may be happening with potential solutions.
7. Your Visitors Aren't Staying
When it comes to website metrics, your bounce rate is among one of the most important things that you should keep as low as possible. It represents how often visitors click on your website in the search results only to hit the back button.
The problem with your pages could be anything from misleading meta data to a lack of interactive media. An SEO audit can help you find the source of high bounce rates.
8. Website Traffic Seems to Have Reached a Maximum
Your website should having a growing number of visitors. Depending upon the size of your business, you should generally have around 2-10% more traffic with each progressive month.
If you're not seeing that kind of increase, then it's time to perform an audit on your SEO. This can help determine what you need to do to increase your holdings on visitors from search engines.
9. You Have a Number of Long-Tail Keyword Hits
A long-tail keyword is a keyword phrase that states something specific. The presence of a large number of these types of referring words can indicate that your SEO efforts aren't as efficient as they could be, or that you need to begin targeting these phrases.
The only way to decide upon what you should do when it comes to these keyword phrases is to perform an audit. You'll see how easy it is to rank for these words, and you can begin developing a strategy to target them. This may result in more visitors, which in turn means more business for you.
10. Your Traffic Originates Mainly from No-Follow Websites
Sites like Facebook, Twitter and even prominent news websites tend to append "nofollow" attributes to links. This means that these links don't pass as much authority as they should, which in turn means that your website may be inadvertently set up for a back link profile that can end up hurting your SEO efforts.
If your links primarily come from these potentially sources low in domain authority, then it could make it difficult for you to naturally rank for keywords and phrases. You may find that your SEO efforts take an increasing amount of work to get the same results.
The Advantages of a SEO Audit
SEO audits are meant to help your website. They can prevent problems that may lead to a loss of visitors, and they can help you understand what you need to do to make your website perform more efficiently.
Their use applies to most companies with a website, regardless of if you plan to make traffic from organic SEO your primary source of traffic. It's important to not only have your website audited, but to quickly and regularly fix issues.
Not only should you avoid certain link building services, but regular maintenance will be necessary.
In other words, pull up the weeds so the garden isn't overwhelmed.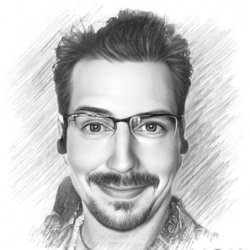 Latest posts by Timothy Carter
(see all)