Google is, inarguably, the most powerful influencer in the tech world, being the sole provider of more than 3.5 billion searches per day and offering dozens of products that align themselves with various digital needs of users everywhere. With all this power, Google is attempting to shape digital user experiences that give us the greatest satisfaction, and connect us in simpler ways to the information and services we need.
How Google Shapes Online Reviews
One of the most powerful forces in the online world, at least when it comes to purchasing decisions, has to be online reviews.
Over two-thirds of consumers are influenced by online reviews when making a purchasing decision. Even more impressive, 88 percent of consumers take online reviews as seriously as they would a personal recommendation.
As you can see, how reviews are handled and displayed could have a massive effect on businesses everywhere. A blip in review displays could skew reviews negatively and cripple your marketing campaign, or skew them positively and give you an influx of new buyers.
Google holds much power over this process, and it may have big things in store for how it's handled in the future.
Types of Online Reviews
The term "online review" in itself is vague, as there are many types of reviews that could be written. For starters, reviews can be for a product, for a service, or for a company overall. They could also be hosted on branded sites, or on external sources.
Let's take a look at some of the most common types of online reviews, and how Google currently takes them into consideration.
Branded product reviews. First are branded product reviews. Typically left by users who have purchased the product before, these are featured on individual product pages of a website. eCommerce sites are the most popular for this, but they also may be featured on sites with a single digital good or intangible services. Typically, users will rate the product and leave a descriptive review containing their opinions. This text can be indexed by Google, which may help you rank for more relevant keywords. You can also use microformatting to properly categorize the review and possibly get your product's average rating (or a review itself) featured as an entry in the SERPs.
Branded testimonials and company reviews. These work similarly to product reviews, but are applied to an entire company. These are often featured on dedicated testimonials or "success stories" pages, but are held at lower value than product reviews because companies often have more control over what gets posted here.
Company reviews on third-party sources. Third-party sources, such as Yelp and TripAdvisor, are seen as much more authoritative and reliable in Google's eyes. These sources have verified methods of collecting and processing reviews, and are popular enough to collect many reviews for any listed business. The quantity and quality of reviews comes into heavy play when factoring the local rank for a business.
Google reviews. Google reviews are also taken into heavy consideration for local rank, and the weighted average of Google reviews will often appear directly in SERPs for local results:
These reviews are especially important because they could easily form a user's first impression; they're usually the first line of reviews a user will get to see. However, Google reviews don't currently boast the same popularity as platforms like Yelp, which is frustrating the process.
Recent Changes
Over the course of the past few years, Google has implemented some massive changes in how it views, weighs, and considers these different types of reviews for business.
The biggest change came back in 2014 with the so-called Pigeon update, which changed how Google's local search algorithm functioned. After the search update, features and entries in third-party directories began to factor in more heavily to Google's evaluative process; now, third-party reviews are extremely important in calculating a business's local rank, and directory pages (such as a business's Yelp page) are more likely to show up in search results as standalone entries.
More recently, Google announced that Google reviews can now be left. Reviews can't be left anonymously, which addresses a major concern for review abusers, but this is a move to make it easier for users to leave reviews. A higher quantity of reviews is beneficial for brands, consumers, and Google itself—it means you'll get a wider diversity, a "truer" picture of the companies and products in question, and hopefully better differentiation in search results.
Goals for the Future
Based on what we currently know about the online review world and some of the recent moves Google has made, it's reasonable to predict a handful of ways Google may hope to change the interplay of online reviews in the future:
More, more, more. More reviews means better results for everyone involved, and Google is working hard to encourage more users to leave reliable reviews.
Better integrations of reviews in SERPs. Expect to see reviews integrated in more visible, interactive ways in SERPs.
Faster consumer decisions. If Google had its way, consumers would never have to leave SERPs. Online reviews are just one outlet to encourage faster consumer decisions.
With these future developments in mind, it becomes obvious that online reviews are about to get even more important. Optimize your link building strategy now to attract the best possible reviews for your business and products, and stay one step ahead of the competition.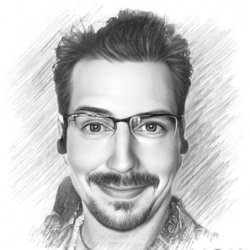 Latest posts by Timothy Carter
(see all)