When it comes to search engine optimization for agencies, ranking high on Google is of paramount importance.
The explosion of information and content available today has made this not only much more difficult but increasingly competitive.
With that said, there are proven ranking factors established by the world's leading search engine that can significantly impact website search results at absolutely any level–from local boutique stores to large Enterprises in nearly every online business industry.
In this outline, we will discuss everything professionals need to know about what affects Google rankings–from quality content and backlinks right through user experience and freshness. We'll be looking at those important factors in-depth to provide key insights and strategies on how they affect Google search results, as well as what must be done for optimization effectiveness and sustainability.
1. Content Factors
Content quality & depth
Content quality and depth are key ranking signals for any page's performance in search result pages. Quality content is essential for satisfying user's intents by providing them with unique, valuable and relevant information depending on its intent. Moreover, content as a whole must be comprehensive enough to discuss all aspects of the topic at hand to connect people and bridge repository gaps.
Content length plays an important role here, to leverage the best gains in SERP rankings, Digital Marketers recommend 1/2 cover all queries within thousand words.
Generally speaking, images and videos- show up searching results appears attractive, but search engine values words more than multimedia content so WordPress may combine sufficient texts to go through Search Engine checker cycle.
Importance of unique, valuable, and relevant content
Content is critical to increasing Google search engine rankings, as Google bases its assessments of site relevance and authority largely on the quality and duplication of content. It's important not to blatantly copy somebody else's work, also duplicated content can often penalize your ranking on SERPs.
Instead create unique, unbiased, and accurate webpage content. It's also advisable to post services or products descriptions which reflect solid product knowledge – after all readers expect long posts to be both factually precise and exhaustively broad for better understanding.
To really warrant the seekers readily identifying your result- first prioritize quality over quantity. Unique material that attracts backlinks from watchful sources remains an indicator of knowledge fame in no particular order. Consumers have extra trust in merely efficient profundity instead of quantity.
2. Backlink Factors
External backlinks
External backlinks are links directed to your website from another site. They are considered particularly important for successful SEO strategy and ranking in search engine result pages due to their influence on Google's trust in your website – owning to the higher Internet trust of established websites.
As a result, when an external high authority site places your link which is constantly debated, verifying its voraciousness and passing over webpage demographic portfolio accordingly constitutes valuable content for Google dishing out often advantageous SERP rankings.
External backlinks point other websites to internal pages on your site, giving it more credibility and helping Google recognize that the content is valuable and trustworthy. High quality and authoritative backlinks from well-known sources signal to search engines that your website contains remarkable and valid content material as trustworthy websites consider you a reliable resource of information.
Trusted publication outlets, such as Uber Suggest or LinkMoses recommend referring readers to inquisitively indexed industry studies, trustworthy brand names, features in print media, or established education hubs that are credible outsourcing visibility across any branding concepts manifestation in listing generation process.
3. User Intent Factors
Searcher intent
Searcher intent is a key choice that competitive online businesses must consider as part of SEO. It plays a key/primary role within both the Content and User Experience ranking categories mentioned in the top 11 ranking factors of Google.
This term refers to how a visitor intends to gain access to information obtained from your website whether there's an intention to buy, convert, or gain further knowledge – understanding searcher ideation helps effectively address customers. Gaining comprehensive insights into searcher attitude & mindset disrupt traditional marketing adverts allowing you to fine-tune the perfect digital encapsulation with content meant to properly service the best interest of curious eyes scanning through virtual shop floors.
Optimizing content to align with user intent
When optimizing content, it's essential to first understand the need of the user for better search engine performance. Doing effective keyword research, and deciding which topics have greater importance and related queries are key to driving traffic from relevant forms of search solutions.
Additionally, web pages should feature call-to-action combinations to match keywords along with targeting fringe uses cases crafted clearly for various queries before optimization. Optimizing content entails also organizing thus produced work as a jigsaw puzzle satisfying goals towards having comprehensiveness and relevance so that one gets highest rankings related to the entire given subject thereby increasing organic visibility.
4. Authority Factors
Topical Authority is when a website's contents and pages signal authoritative oversight and knowledge of the topics within its industry domain. It is measured by how relevant websites are at targeting various subtopics relevant to their overall niche focus versus competitors.
It goes beyond producing hundreds of "filler" generic content covering just one vertical topic and instead honed to hosting multiple pieces/ pieces at multiple coverage level depth on even highly specific sub-set topics. This elevated relevancy of the website overall boosts greater visibility, earns more trusting external links, and provides higher incentives engaging mutual visibility surge or relationship-supporting alliances.
The goal of increasing topical authority comes down to establishing credibility and expertise in a precise niche. As such, it often helps to become an "overage" in one, or more, defined research areas that are directly relevant to your business.
To achieve this here are a few examples:
Utilize content marketing tactics through blog posts
Research topics deeply and add multiple levels of attention per explored selected subject area
Facilitate web chats on industry-related topics where releasers provide insights community on possible thinking on central queries sometimes experienced within narrower selections like discourse
5. Internal Link Factors
Internal links are links between websites' own pages, either from old posts to newer content or between blog tags and categories. They are meant to help visitors find specific materials on the website and add additional value for search engine users.
Internally linking related content helps deliver a better user experience while also providing contextual digital pathways and carrying link juice traffic for increasing rankings in searches.
By having properly optimized internal links, a website can make its page structure even easier to navigate formers or search robots, and ultimately gain considerable competitive advantage in SERPs (Search Engine Results Page).
Importance of proper internal linking structure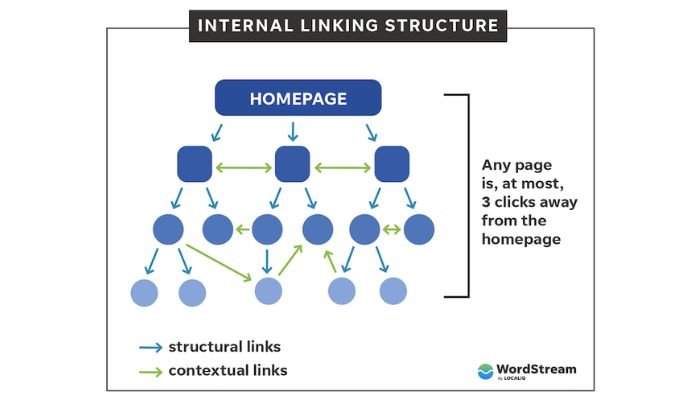 Internal links are an integral part of all websites and play an essential role in determining the status of a website's SEO.
It's important to create and maintain a proper internal linking structure if you want to improve your rankings. As a website grows it becomes increasingly difficult for search engine spiders to properly index all contents without any helpful notes (in this case, internal links). Additionally, proper site navigation can help low-value pages gain visibility as their anchors establish connections to other more important pages inside your site.
6. Keyword Factors
Keyword optimization
Keyword optimization is an important factor to consider when creating content targeting specific search queries.
It involves adjusting keywords and phrases in the text to improve relevancy and make sites eligible for higher ranking in search engine results pages (SERPs). When searching a particular query, appropriate related keywords help users easily locate relevant activities, strengthening SERP rankings.
Adding keyword-rich phrases also helps draw the attention of search engine crawlers for optimal indexing in directories. Moreover, carefully selected words can give users a positive experience on products, services and webpages. As such, proper keyword optimization can be an essential method when increasing visibility and driving more traffic to websites or specific tags.
Importance of keyword research and targeting
Having effective and well targeted keywords in each page's content helps Google understand the context of each web page.
It leads to better rankings in search results and also encourages relevant organic traffic to the website. Keyword research is essential in developing content and marketing strategies for optimized target audience reach.
Gathering information by analyzing consumer behavior, and understanding search trends are essential components for successful keyword targeting and implementation for areas such as localized search theory, analytic keyword research and moving away from traditional keyword match types.
7. User Experience Factors
Page experience signals
Page experience signals are signals used by Google to measure how people experience a page. They measure elements such as the speed of web pages, perceived intuitiveness, redirects, accessibility, and user reviews when appraising a webpage's performance.
These are recently scanned versions of other Google Quality raters used in measuring UX designed with the purpose to improve users' overall satisfaction when visiting websites.
Consequently, if your page stands out as an alias compared to others—ultimately having higher scores in the Page experience metric— it's more likely to be sent out in the highest rankings.
Key elements affecting page experience
Page experience signals are ranking signals from Google used to measure the quality of web page user experience. Factors such as page load speed and advertisements can have a damaging effect on user's webpage experience.
Additionally, the performance, visual stability, interactivity, and perceived engagement of users when on a website must meet a set performance threshold as established by Google.
Important elements that were analyzed when creating the Page Experience Score are measuring visual aesthetics like layout shifts, avatar burden ratings for ads, and friendliness features.
8. Freshness Factors
Page freshness
Page freshness is a significant factor in Google rankings. It determines how regularly content on a website and its subpages are updated. New content delivered frequently may signal to potential visitors that the website is well-maintained and up-to-date. Thus, Google's algorithms equate increased page freshness with higher authority on industry topics.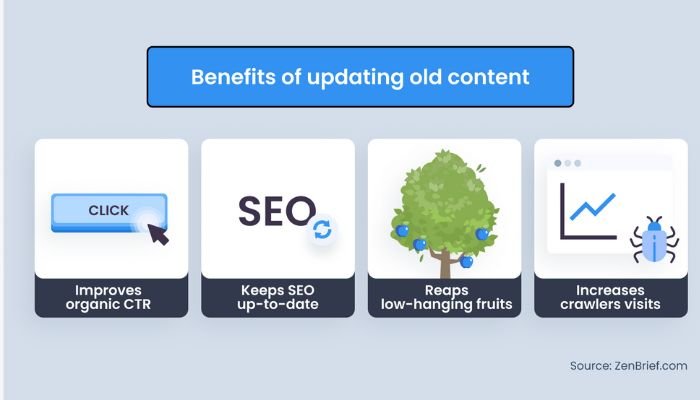 This encourages search engine crawlers to consistently index pages if granted permission. Having new content—new blog articles, updated products or features, and other core changes—often sends Crawlers back effectively refreshing them from the SERP stagnant timescales. To obtain success, marketers should focus on frequently creating & deploying impactful & content depending upon each situation need/user trend interests through the production of fresh assets.
9. Review Content Factors
Quality review content
Quality review content is an important ranking factor when it comes to driving good search visibility. Reviews and ratings provide a way for customers or audiences to have their say on brands which can determine how attractive they appear to other potential customers.
Reviews and ratings, therefore, act as an indicator in the eyes of Google, offering insight into user experience and preferences. Review scores are often seen as reliable & trustworthy signals helping improve the degree of clarity when a certain webpage offers what someone needs or amplifies curiosity to convince people to learn more about an item or service.
Importance of user reviews and ratings
Quality review content is becoming more influential for both search engine rankings and user buying decisions. Such content mainly comprises ratings and reviews from authentic, trusted sources.
User reviews can confirm a greater level of trustworthiness from shoppers due to built in Word of Mouth considerations – social proof! Therefore, optimizing user reviews & ratings for your products or services is an important practice to pursue if you want the highest possible SEO performance necessary for sustainability and long term success.
10. Authority Factors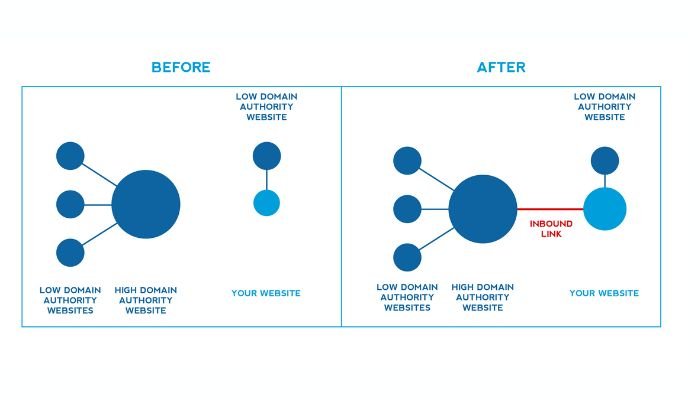 Domain authority is a metric used to indicate the ability of a domain name (such as "example.com") to rank well on a search engine results page (SERP). The higher the domain authority is, the more likely it is for this website to list in organic search results higher among other competitive websites.
Domain authority is composed of a variety of components, such as unstructured data, internal links & structure, quality backlinks to external websites and many connections throughout numerous types of online media purposes.
Conclusion
Google ranking factors are arguably one of the most important elements of successful website development and marketing. Businesses should work towards a well-rounded and comprehensive strategy to optimize their page ranking.
We have outlined the top essential Google ranking factors, which all business owners should consider in their SEO approach to get continued search visibility.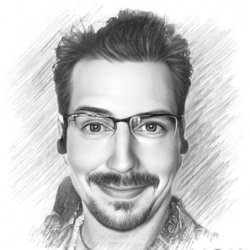 Latest posts by Timothy Carter
(see all)