Unlinked mentions are references to your website from other sites that appear in the text, but do not contain a link back to your site.
These unlinked mentions represent missed opportunities for creating valuable search engine optimization (SEO) connections and can have an impact on the visibility of your website online.
This article provides directions on how you can find these unlinked web citations, evaluate them as potential links back to your content and help build better rankings through improved SEO protocols such as outreach campaigns and alternative strategies like broken link building or guest posting.
With careful attention paid to each step — identifying mentioned sources, evaluating their value using metrics related to relevance, authority, and anchor texts then strategizing the best form of follow-up –there is great potential in uncovering untapped resources with little effort.
Identifying unlinked mentions
Tools for identifying unlinked mentions
Software such as: Buzzsumo, Ahrefs, Monitor Backlinks and Moz provide comprehensive backlink analysis tools that are extremely useful in finding both linked and unlinked mentions of your website on the internet.
Additionally, savvy SEO professionals use a combination of natural language queries to uncover more specific results through services like Google Alerts or directly via major search engines (i.e., "site:" OR "inurl:" operator searches)
Finally, web browser extensions such as Check My Links can quickly identify broken links across multiple pages at once during manual research sessions conducted by marketers who want granular-level information about their competitors' backlink profiles.
How to manually identify unlinked mentions
Manually identifying unlinked mentions involves scouring the web for any mention of your website or brand that does not include a link. You can search through different websites, forums, and social media accounts to look for these missed opportunities.
Using Google Alerts is actually an effective way to keep track of such offline-only references as they happen in real-time by automatically sending notifications via email whenever your specified keywords are mentioned without links on other sites. It's important to remember while manually searching only pages with high authority.
Best practices for identifying unlinked mentions
Identifying unlinked mentions is an important part of any effective link-building campaign. And the best way to approach this task is by utilizing various tools such as Google Alerts and SEMrush, that can help identify websites that have mentioned your business but have not created a backlink.
Additionally, it's possible to manually browse through search engine results for potential mentions as well.
Once the sites are identified look at how relevant they are to yours in order to understand their value in terms of boosting SEO rankings; also consider factors like website authority and anchor text prioritizations while
evaluating each site's worthiness on page ranking impact.
Evaluating unlinked mentions
Relevance of the mention to your website
A good way to judge whether a link would add significant value is by looking at how closely related topics are discussed on both websites and looking for keywords that indicate they may be talking about similar products or services.
You should check if there are obvious connections between what these two sites talk about – e.g. if one site reviews movies and another blog covers entertainment news then it probably makes sense for them to help give backlinks to each other.
Make sure any links received will benefit users in some meaningful way so as not visitors see them simply promotional material from yourself because this could lead to being seen as spammy behavior which might result in getting penalized.
Authority of the website that mentions your website
When evaluating unlinked mentions , it is important to consider the authority of the website that is mentioning your website. Websites with higher domain authority are more likely to provide more link juice when you get them to link to your website.
Generally, websites with higher domain authorities are more established and have more trust from search engines. Therefore, it is important to prioritize unlinked mentions from authoritative websites when attempting to acquire backlinks.
Anchor text of the mention
When evaluating unlinked mentions, one of the most important factors is the anchor text of the mention. This is the text that is used to link to your website. Ideally, the anchor text should include keywords related to your website so that it is clear to search engines what your website is about.
It should also be relevant to the content of the website that mentions your website, as this will make it more likely that people will click on it. Additionally, it should be kept concise and easy to read. Ensuring that the anchor text is optimized will help to improve visibility in search engine results.
How to prioritize unlinked mentions for outreach
Prioritizing unlinked mentions for outreach can be a daunting task. The best approach is to start by evaluating the relevance of the mention to your website and the authority of the website that mentions your website.
Additionally , you should consider the anchor text of the mention and whether it is relevant to the content. Finally, prioritize outreach for the unlinked mentions that have the most potential to be converted into backlinks. This includes mentions that are made on high-authority websites, have a relevant anchor text, and are relevant to your website.
Outreach
Finding contact information for the website that mentions your website
Finding contact information for the website that mentions your website is an important step in the outreach process. Generally, you should look for contact information on the website's About page or Contact page.
If these pages don't have any contact information, you can use a tool such as Hunter to search for an email address. If all else fails, you can try to find the website owner's social media profiles and contact them there. Having the right contact information is crucial for the success of your outreach.
Crafting an outreach email
Crafting an outreach email is an important step in the process of turning unlinked mentions into backlinks. It is essential to be mindful of the tone and content of the email.
Make sure to include a polite introduction and explanation of why you are reaching out. Be sure to mention the website that mentions your website and explain why you think it is beneficial for them to link to your website. Provide valuable information
about your website, such as recent updates and new content. Finally, make it easy for the recipient to link to your website by providing a direct link or HTML code.
Follow-up strategies
When sending an outreach email, it's important to follow up if you don't get a response. Following up with a polite and friendly reminder can help you get the response you need. It's also important to give the person you're emailing enough time to respond.
Depending on the situation, you may need to follow up a few times but don't be too pushy or aggressive. You can also use other methods to reach out, like social media or phone calls. Ultimately, the goal of your follow-up strategy should be to get the response you need without coming off as overly pushy or aggressive.
Best practices for outreach
Include a personalized message and explain the benefit of linking to your website.
Provide the website owner with a link to the unlinked mention so they can verify the accuracy of the information.
Thank them for their time and consideration.
Following these best practices can help to ensure successful outreach and increase your chances of turning unlinked mentions into backlinks.
Alternatives to outreach
1. Broken link building
Broken link building is an effective alternative approach to turning unlinked mentions into backlinks. It involves finding broken links on websites that have already linked to content related to your website and then replacing them with a working link to your website.
This strategy works best when the broken link is related to the content that you have on your website . This is a great way to get high quality backlinks, as it shows that your website is a source of reliable information. It also ensures that the link will remain intact in the long run.
2. Creating content to replace outdated content
This method involves finding content related to your website that has become outdated and creating new content to replace it. This new content should be up-to-date and include links to your website which will help to increase your SEO ranking.
It especially effective for SEO as it ensures that the content linking to your website is relevant and high-quality. Additionally, it can often be done without manual outreach making it a good choice for those who don't have the time or resources to manually reach out to potential linkers.
4. Guest posting
Guest posting is an effective alternative to outreach when it comes to turning unlinked mentions into backlinks. This involves creating content for other websites
in exchange for a backlink. It is important to choose websites that are relevant to your niche and have high domain authority. Additionally, you should make sure the content you create is of high quality and original. If done correctly guest posting can be a great way to increase the number of backlinks to your website and boost your SEO.
Conclusion
Backlinks are incredibly important for improving website search engine performance since they act as a 'vote of confidence' in terms of quality and relevance. Identifying unlinked mentions is key to turning them into backlinks; there are various tools and best practices that can be used to identify, evaluate, and prioritize these opportunities.
The outreach process involves finding contact information and then crafting an email before following-up on any promises made during the conversation with potential link partners.
There may also be other solutions such as broken link building or content creation which could lead to creating additional links from sources already mentioning your business but not providing a direct connection through their site yet.
In conclusion, having reliable backlink resources can increase visibility within organic searches dramatically so it makes sense to look out for every possible opportunity when seeking external links even if those might take some extra effort like outreach or exploration alternatives presented here today. As long as you keep up effective tracking mechanisms in order to monitor progress towards SEO targets by earning more high-quality valuable incoming links gradually over time businesses should see good results soon enough!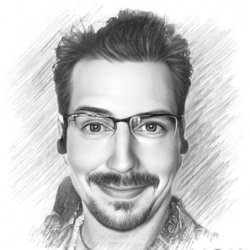 Latest posts by Timothy Carter
(see all)