Most website owners understand it's important to build links for optimum SEO results.
However, you can't just swap links with any old site anymore and get the results you want.
Link relevance is incredibly relevant to SEO success.
This guide will explain what link relevance is and why it matters for your site SEO.
What is Link Relevance in SEO?
Link relevance refers to the content similarity and usefulness of the linking website when they link to yours.
The long and short of it is you need links from websites that are related to your site.
If you own a mortgage refinance website, it isn't relevant to have links to websites about classic cars.
Even if those car websites are highly ranked in Google, this won't help your rank.
Why does Google focus so much today on link relevance? Here's why:
It gives Google a better idea of what your site is about, including the types of products or services you sell.
It stops black-hat link builders from putting up websites with thousands of random links that are irrelevant to your site.
Google has the ability to understand how relevant the link is from each domain, page, and even link to page.
The name of the game is natural link authenticity and disambiguation.
Link Relevancy Or Link Authority?
Most of us can agree that a successful link-building strategy is centered on getting recognition from related, authoritative websites.
But many people who write content wonder, is link relevancy or authority more critical to Google success?
It's a bit of both! Link authority, link relevancy, and authority both play crucial roles in determining your Google success. While most of us would like to see our site mentioned in Forbes.com, getting links from relevant websites tells the search engines what you're about and the searches you should rank for.
If you sell automotive parts, you will want links, if possible, to sites such as Autoweek and Car and Driver. These links not only help establish your authority but also ensure link relevancy and link authority to your niche.
Even if those sites don't have as much authority as yours, they're still important links to have. You're building backlinks that show search engines you're an authority in the auto repair space and will rank for search terms that are most vital in your niche.
Also, consider the kinds of sites that don't have sufficient authority that you probably don't want to link to, even if they're relevant. The best link building strategy incorporates a blended approach that will work the best over the long term, with an emphasis on both link relevancy and link authority.
When you have doubt, you should prioritize link building on sites that are related to what you offer.
How Do You Quantify Link Relevance?
Link relevancy is a bit of a gray area, but there are several principles to follow so you ensure your methodology is logical and you're getting links that really help you:
Review Your Site Content Strategy
Look at the blog posts and landing pages you make every month. Does every topic seem logical for your niche and brand? Or, are some of the pieces less relevant to your brand?
If you want to improve your site's link relevance, you might need to nudge your content strategy to things that more align with your outer markets. Many SEO experts find that content that is driven by data is the best way to come up with highly relevant content that ties into your brand and gets you coveted links from authoritative properties, resulting in highly relevant links to boost your SEO efforts.
Review Your Backlinks
You may feel fantastic about your link-building methodology, but it always helps to take a close look. Many SEOs use Majestic to figure out the trust flow and topical trust flow of their domain, which is essential for successful Search Engine Optimization (SEO) and your Link Building efforts.
Topical Trust Flow on Majestic indicates the type of website Google thinks yours is and areas where it sees you as authoritative. If you have the right link-building strategy, the list will generally align with relevant sites, your services or products. If you're a small mortgage lender, for example, you will want to have sites that you're getting links from to be in the mortgage and real estate niches, with appropriate anchor text.
It also helps to check Trust Score to see if your site is trustworthy in Google's eyes. This tool predicts the authority of a page, given that the most trustworthy sites usually link to other sites that are trustworthy, further enhancing your Link Building efforts and overall SEO strategy through both internal links and inbound links from trusted target websites.
How To Improve the Relevancy of Your Backlinks
Google has stated in the past that it will penalize sites that buy links or do link swaps. They say the way to get links to high-quality sites is to create unique content that is of value to others in the Internet community.
There are a few proven ways you can make your site links more relevant:
Perform Outreach To Sites in Your Niche
When you work on link building, reach out to other sites that are in your field or niche. You should look for sites that solve similar problems or have the same audience, as this will help you achieve better visibility on search engine results pages through relevant links.
Also, remember to check the site's domain authority to ensure it's a site you want to link to in the first place. Connecting to spammy and Google-penalized sites can damage your site's brand and rank, potentially harming the effectiveness of your link building campaign. To maintain a strong online presence, it's crucial to focus on acquiring relevant links from reputable sites with high domain authority, all while ensuring that your content remains relevant to your target audience.
Write Unique Content
Of course, writing the best, unique content you can is always vital to improving your link relevancy and rank. Answer common questions your audience has and offer new content that addresses those issues. If you stick to it over the weeks and months, you'll improve your link relevance for sure.
Focus On Relevant Anchor Text
It's not just important to build relevant links; you also need to have the best anchor text because it's vital to how valuable and relevant those coveted links are.
Many SEOs say you should come up with guidelines for forming anchor text that makes the best sense for the links you get.
You should use branded keywords more than generic words such as 'click here' and 'infographic.'
Summary
We hope we've shown how important  link relevance is to your site rank.
If you are ever having doubts about link relevancy, just ask if the link will bring the right traffic to your site in your niche? When you have this mindset, you and your team can relax knowing you're getting the highly relevant links that will bring the visitors you want to your site.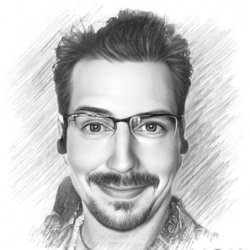 Latest posts by Timothy Carter
(see all)