While the importance of building links continues to decline as a Google ranking factor, it remains a critical element of a holistic approach toward SEO.
Ignoring the need for high quality backlinks is foolish, but selling link building to your clients without a proper process in place for garnering the highest-quality links possible is borderline bonkers.
In this blog post we'll cover:
Why links are still important for SEO
How to sell link building services as a value-added component of a holistic strategy
Let's dive in.
The Declining Importance of Link Building in the Digital Marketing Landscape
Although link building remains a highly-correlated factor in search engine ranking algorithms, it is not the highest correlated factor and Google and other search engines are looking for ways to diminish its impact as a significant gauge of domain authority.
Why?
Using link building as a primary gauge of authoritativeness is rife for potential manipulation.
So, although link building is important, it's not the most important.
And backlink influence in search engine rankings is declining and rightfully so.
The likes of ChatGPT and machine learning will have huge implications for link building tactics in SEO.
How to Quell Fear & Embue Trust By Selling Quality
When it comes to selling backlink services, your client's trust is paramount. With so many techniques and strategies out there, it can be difficult for them to differentiate between quality link building services and black hat strategies that could potentially land them in hot water with Google and other search engines.
Here's how to assuage the fears of potential clients when it comes to selling your SEO services. Ensure them you are up to speed on the latest trends and best practices and that the content and sites on which the links are placed are:
Highly authoritative with high domain authority (DA – Moz) or domain rating (DR – Ahrefs)
Are niche-relevant to your client's site and not plastered with generic content and categories
Do not have blatant ads for Sponsored or Paid Link scenarios
Have existing organic traffic
Don't acquire link placements ONLY to money pages
Don't use anchor text variations that are too heavily weighted toward "money terms"
Don't respond to our build links from cold outreach to your site offering links to a list of sites
Ignore offers to participate in private blog networks (PBNs)
The remaining best way to convince your client that you are selling quality link building services is through your portfolio of satisfied customers, by showcasing impressive case studies, and highlighting positive feedback from current and former clients.
You should also be able to explain the process in detail and provide a clear timeline of when results can be expected.
In short, it's about creating trust.
Getting to trust quickly is critical in enterprise selling, as Stephen M. R. Covey shows us in The Speed of Trust.
Tips for Selling Link Building Services
Here are some of the considerations we implement when selling our own link building services.
Understand the customer's needs and goals for their link building campaign
When it comes to selling your link building service, you need to not only understand your client's needs but also be able to do competitor SEO and keyword research on their behalf. As such, it is important to do an initial assessment of their current website health in order to identify the most effective strategy for achieving their goals.
This means being able to properly read and interpret website analytics such as page speed, crawl errors, mobile optimization and more. A thorough assessment of a client's current link profile (typically through a backlink audit or a full SEO audit) should also be conducted in order to better understand any potential vulnerabilities that must be addressed with their link building campaign.
By taking the time to understand their needs and goals for their link building campaign, you are also able to establish a clear expectation in terms of what they can expect from you as far as potential ranking improvements, timeframe, cost and ROI (return on investment). This reduces the risk of both parties feeling dissatisfied with the end result.
Research competitor links to determine where customers can get better links
Researching competitor links is an essential step in selling link building as a service. After conducting a backlink audit assessment of the client's current website health and link profile, the next step is to research what their competitors are doing in terms of link building.
This can be done by using a tool like Ahrefs, Moz or Majestic SEO to analyze their backlink profiles.
By researching competitor links, you are able to determine the kind of links that your client should be targeting and where they can get better links than their competitors.
Provide value-adds in your own unique content library, which includes blog posts, infographics, whitepapers and other assets which can be used to build quality links
In today's competitive digital marketing landscape, it is not enough to just provide link building. To stand out from the competition, you need to be able to provide value-adds in your own unique content library.
This can include creating blog posts, infographics, whitepapers and other assets which can be used to build quality links.
By providing these additional services, you are able to differentiate yourself from other link building companies. This will help establish trust with your clients as they know that you have the resources and expertise needed to provide a comprehensive service that meets their needs.
Develop a clear strategy for the customer's link building campaign
Once you understand your client's needs, research their competitors and create content that can be used to build quality links, it is time to develop a clear strategy for their link building campaigns.
This should include an in-depth keyword list which you monitor, build on and track regularly.
Truly successful link building involves reaching out to other websites, blogs and influencers in related industries and presenting them with the opportunity to feature your client's website on their site.
This helps boost the visibility of your client's website, as well as increase its authority and credibility.
Monitor any changes in algorithm updates from search engines like Google so you can stay ahead of the curve with strategies
Keeping tabs on existing, former and future rankings will help you to prove your relevance as a quality link builder for your client's search engine optimization.
It adds another layer of accountability and trust between you and your clients.
It will also be essential as you look to see what might be working and what strategies may need to be altered and tweaked.
Numerous tools exist for this.
We like Ahrefs:
Direct vs. White Label Link Building Services
White label link building allows other creative, SEO and digital agencies to sell link building as an offered service, but without having to implement the stringent back-office team of writers and link building outreach managers to source the link placements.
In short, white labeling is an outsourcing tool used by link building agencies to scale their sales without having to scale their operations.
And, in the event that link building is only a small aspect of the overall campaign, white label backlinks are a way to increase the overall capture of the client's budget without having to bring the work in-house or refer the client to another competing firm.
How to Create an Effective Campaign Strategy with Link Building Services
Sell the Benefits of Investing in Quality Links for Your Business
Selling the benefits of quality backlinks for SEO is a critical part of any link building services campaign. It's important for clients to understand why it's beneficial for their bottom line to invest in quality links and how this will help them reach their SEO goals.
Quality links are essential for improving referral traffic, organic search engine rankings, increasing website authority, and improving brand reputation.
Tips for Crafting the Best Link Building Service Campaign
Effective selling of link building services will require an extreme focus on the right selling points.
Here are a few we use in our marketing email sequences.
Target High Quality Links Only
With the right research, clients can target websites that have higher domain authority than their own, are already authoritative in the industry, or are actively engaged with content related to their business.
It's not about how many links you acquire; it's ultimately about the quality and relevance of those links.
Only Focus on Creating Relevant, Quality Content
Quality content is key for any successful link building campaign. It's essential to create material that resonates with readers, adding value and a unique perspective to the discussion.
This is content written for humans, by humans.
Nothing an artificial intelligent bot created or that machine learning algorithms would pick up as being "off," for some reason.
Couple Links with Social Media Platforms
Leverage social media channels such as Twitter, Facebook and LinkedIn by engaging with content related to the client's business. This will help build relationships that can lead to natural backlinks from other users.
Measure Results & Track Progress
If the links aren't working, the data will show it.
Link building is an ongoing process and it's important for clients to track their results over time with metrics such as domain authority scores, referral traffic sources & conversions.
Don't Create Links in a Vacuum
We create links with all the other Google ranking factors in mind.
Diversity among the other ranking factors is paramount.
You can't just be overly-weighted in link building.
That's the worst link building strategy you could implement.
Conclusion
Quality link building is likely to always be at least a contributing component to search engine rankings.
By following industry best practices, avoiding common mistakes, staying on top of trends, and putting your client's trust at the forefront of your process, you can be successful in selling link building agency services as part of comprehensive digital marketing services.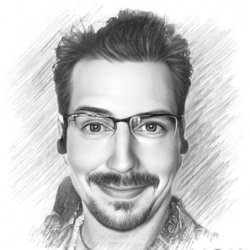 Latest posts by Timothy Carter
(see all)