Link building is an essential part of any successful search engine optimization (SEO) strategy. It involves creating backlinks that direct people to a website's pages, which can help the website gain visibility and rank higher in searches.
While link building can be done independently, it's often best handled by experienced professionals or services.
Professional link building services offer expertise on the latest tools, trends, and strategies for effective link acquisition campaigns—whereas DIYers may not even know where to start when attempting to build high-quality links from authoritative websites in their industry niche.
What makes a well-regarded link building company?
This article will explore ten characteristics that define highly reputable firms offering quality SEO link building services so readers can easily identify them as viable partners for their digital marketing initiatives.
But Why Hire a Link Building Service in the First Place?
Link building is an essential technique for successful search engine optimization , or SEO. It involves creating backlinks from reputable websites within a website's industry niche to its pages. As the number of high-quality links pointing to a webpage grows, so does the visibility and ranking in searches on platforms like Google and Bing, resulting in more web traffic driving people to check out your content or services.
Doing link building by yourself might sound doable at first; however, it requires both technical knowledges of how SEO works and significant resources in terms of time and energy if you want results that are effective enough to ensure page rankings improve significantly over a short period of time.
When done right with consistency as part of long-term efforts instead of just being used sporadically as needed when necessary, expertly created links can give your site exposure while helping establish it as trustworthy among search engines' algorithms ─ something DIYers lack without professional guidance from those well versed in this specific type marketing domain.
What Makes a Link Building Company Worth Hiring?
What follows is a detailed list of the characteristics of the best link building services.
High-Quality Links
Links coming from relevant websites with domain authority make a bigger impact on increasing visibility in search engine results pages (SERPs). That's why it is important for companies offering professional link building services to have access to high-quality links that can be added into two main areas: content publications and other web directories.
Customized Strategies
When you hire a link building company, they should have the expertise to create customized strategies tailored to your website's needs. Good services will do their research by examining the competitive landscape of your industry and current link profile before forming an effective strategy that considers keywords, target markets, and timing.
This approach includes utilizing a variety of tactics, such as sharing valuable content through social media platforms or creating more visual assets for online publications with YouTube videos or infographics for higher engagement rates than regular text-based articles .
Transparency
Transparency is an important factor when it comes to partnering with a link building company. It helps build trust between buyers and service providers as well as creates accountability for both parties.
A reliable SEO partner should always be willing to discuss the specifics of their work plan in detail, covering what tactics they are using, which websites they have contacted or agreements that been made before executing any phase of the project .
Services should also give customers detailed tracking reports on monthly basis, outlining the progress being made regarding goals that are meant to be achieved.
Experienced Team
When it comes to link building, an experienced team is a must. A reputable firm will have a pool of skilled professionals across various roles who are well-versed in approaching the digital landscape from many different angles.
Many specialists may be experts in outreach as they'll need to create relationships with key industry bloggers or website editors; while others may possess expertise on content marketing where potential collaboration opportunities leverage their skills.  Regardless, they should have a proven history of success in helping businesses achieve their SEO goals.
Ethical Practices
Being ethical and abiding by Google's search engine guidelines are essential components for a successful link building campaign. Unethical practices can lead to penalties, which could result in webpages being removed from SERPs or even the de-indexing of entire websites. Therefore, reputable services understand that carefully selecting links is key when forming any kind of backlinking strategy.
Competitive Pricing
When hiring a professional link building service, competitiveness in terms of pricing should be taken into account. There is no set rate since the costs can vary greatly depending on the packages or services chosen and the quality of work each company provides.
However, it is important to make sure you are getting good value for money regardless of what your budget looks like; an established SEO firm will provide personalized quoting policies transparently without any hidden fees that crop up down line during course project.
Communication
An important asset for any successful link building endeavor is having reliable communication between the client and the service provider. As such, it's essential that an experienced firm offering SEO links will be prepared to keeping buyers apprised of all their key campaigns as they progress in regular intervals. This allows both parties responsibly allocate resources accordingly, optimally taking advantage of numbers expected to arrive.
Flexibility
Flexibility and the ability to adjust strategies as needed are key features of quality professional link building services. This responsiveness allows them to integrate their client's needs into an existing framework while also meeting Industry standards, trends and other requirements that come up throughout a project.
A dependable partner will consider such feedback without delay in order to refine processes when something new suggests about changing direction based on significant.
Focus on ROI
The primary reason to hire a link building service is to get better returns on investments (ROI). They should provide access to the latest tools and strategies when creating campaigns so their clients' websites rank higher faster.
A reliable partner should always focus on providing ROI-centered solutions by ensuring maximum success within an agreed budget range. Experienced professionals also help identify appropriate anchor text, linking pages as well as have plans in place for tracking performance using advanced analytics tools or reporting platforms.
Holistic Approach
Having an experienced link-building service with a holistic approach is beneficial for the optimization of any website.
Making sure all areas are covered in the campaigns, from technical SEO to content outreach and everything else between — such as setting up tracking tools, fine-tuning internal linking structures, and other related activities used to promote visibility in SERPs — will ensure comprehensive coverage throughout numerous platforms.
Conclusion
To wrap up, hiring the right Link Building service is essential for successful SEO campaigns.
With this information available in hand it become easy locate link building services worth working.
Don't just go with someone who is great at SELLING link building services.
By partnering with the right link building service, you can achieve higher rankings, increased traffic, and improved online visibility for your business.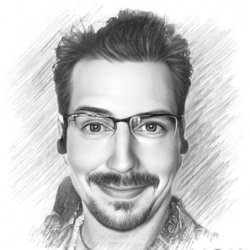 Latest posts by Timothy Carter
(see all)