Blockchain is a technology of the future.
It's the foundation of all our cryptocurrencies already.
In the next few years, we'll see it play a much bigger role in industries like finance, real estate, and even social media.
But if you want your next cryptocurrency or blockchain project to truly take off, you need to find a way to effectively market and promote it.
One of the best strategies available to you is link building. But what are the best practices for link building when it comes to crypto and the blockchain?
What Is Link Building? Link Building Basics for Crypto and Blockchain Businesses
Let's start with the basics.
Link building is the process of establishing links pointing back to your primary website (or a landing page), with the intention of promoting that page.
There are many ways you can build these links. You can attempt to build them manually with the help of guest posts. You may be able to earn certain links by making donations or contributing in some other material way. And of course, you can earn some links naturally by developing excellent onsite content and encouraging people to cite that content as a source.
The benefits of link building are multifaceted, supporting the visibility and popularity of your website in more than one way. As long as you're able to build links consistently, while avoiding some of the potential downsides, you can gradually build up interest in your crypto or blockchain project.
The Benefits of Link Building for Crypto and Blockchain
Now let's take a closer look at some of the benefits.
Why is it that link building for crypto and blockchain is so effective when compared to other marketing and promotional strategies?
Search engine rankings and organic traffic. Most people know about link building for its search engine optimization (SEO) value. In case you aren't familiar, SEO is a set of strategies and tactics designed to help your website rank higher in search engine results pages (SERPs) that your target demographics encounter. For example, let's say someone conducts a search for "best new blockchain companies." They'll generate a list of search results for new blockchain companies. If you practice SEO effectively, you can make your way to the top of this list, thus increasing your brand visibility and generating tons of organic traffic.
Why is link building valuable for SEO? Google and other search engines want to prioritize websites and pages that are authoritative and trustworthy. Links on the web serve as implicit indications of authority and trustworthiness. In simple terms, the more links you have, the more trustworthy and authoritative you'll seem, which in turn drives up your authority score and makes you more likely to rank higher.
Unfortunately, you can't build links recklessly, since Google and other search engines are sophisticated enough to detect ranking manipulation. But with a careful touch and deliberate strategy, you can use links to significantly boost your organic traffic rates.
Referral traffic. Links function as you expect; when you click them, you're taken to a new page. If your links are placed on pages that get lots of traffic and visibility, and if those links are framed in a way that's intriguing to readers, they should generate ample referral traffic.
This serves as an excellent complement to the organic traffic generating potential of link building. If you're smart in your approach, each link you build will have the potential to generate traffic for your website in multiple different ways.
Brand visibility and good press. When you build links, you'll probably also get the opportunity to mention your brand, or at least publish under an author name associated with your brand. Once you start working with bigger publishers and you develop more of a reputation for yourself, the brand visibility and good press from your link building efforts start to add up.
Collaboration opportunities. In the course of building links, you'll be reaching out to multiple publishers, collaborating with other content creators, and networking with other partners and organizations. This opens the door to countless collaboration opportunities, whether you're just working on content together or are interested in a more productive business partnership. If you're looking for investors, partners, or even new team members, this is a nice bonus.
Onsite Link Building Efforts
I want to take a moment to acknowledge that link building can work both ways.
While the majority of this article, and indeed, the majority of your link building strategy will be focused on building links on external sources pointing to your website, you also need to think about the links on your website pointing to other sources.
Improving your onsite link building efforts can make your content seem more authoritative, it can improve dwell time and internal traffic, and it can even help your SEO efforts.
Internal links. Internal links are links to other pages of your website. This helps to stitch your website together, tying various relevant pages to one another and encouraging your visitors to visit and read multiple pages before exiting. As long as you have strong CTAs, this can boost your conversion rate – and the increased dwell time and positive user interactions can boost your search engine rankings as well.
External links. Including external links on your website also strengthens the authoritativeness of your content. Citing an external source, especially a noteworthy one, is much better than simply attributing facts to yourself. Building links to other sources can also improve your business relationships, possibly setting you up to build links to your own work in the future.
Crypto and Blockchain Onsite Content: Your Link Building Anchor
Before we go any further, we need to stress the importance of onsite content.
Onsite content is the true anchor of your link building strategy. After all, you can't build links unless you have some page of your website to point to.
What pages should you be targeting? And what should those pages be like?
The stronger a page of your website is, the better suited it's going to be for link building. Strong onsite pages tend to attract links on their own, since other people will be incentivized to reference your work on their own websites.
Excellent pages also make it easier for you to build links manually. Publishers will be far more likely to accept your links if they lead users to a valuable source of information.
On top of that, because both your organic and referral traffic will be funneled to your target pages, you need to make sure those pages are as high-quality as possible so you can make a good first impression with these new users.
What makes a page valuable?
That's a topic for a separate article, but in general, each page you target should be relevant to your primary audience, original in nature, informative and well-researched, fluidly written, and capable of solving a problem or offering a unique insight.
Link Building Best Strategies for Crypto and Blockchain
With the right strategies, you can technically build links for "free," though you'll need to be careful.
Google is constantly on the lookout for "black hat" link builders who are only interested in manipulating their rankings – even at the expense of user experience. If you're caught violating Google's terms of service, or if you build links in a suspicious way, you could end up with a penalty.
The solution is to build links ethically, while still focusing on your strategic objectives. In general, ethical link building is all about establishing links in a way that is valuable to end users.
These are specific tactics that can help your crypto or blockchain business do it:
Focus on quality over quantity. When getting started with link building, many marketers and entrepreneurs make the mistake of prioritizing quantity over quality. There is some truth in the idea that more links equate to higher authority and trustworthiness; however, you can't use this as an excuse to spam links at breakneck pace. Instead, you should make sure that every link you build is high quality and favorable to the average user's experience. If you do this, you'll see much better results in the long run.
Use guest posts as your strategic pillars. There are many ways to manually build links, and even more ways to naturally earn them. Natural link earning, through the development and promotion of excellent onsite content, is practically penalty-proof, but it's also extremely unreliable and hard to control. Instead, the strategic pillar of your strategy should be guest posting – the art of writing and publishing content on external websites. This should give you ample opportunities to include links back to your website, even if you're only including them in your author bio, and it's an easy way to ensure that you're still providing value to end users.
Start with crypto and blockchain publishers. The more valuable a link is, the harder it is to obtain; authoritative, established publishers are typically discerning about the links they choose to accept. To increase your likelihood of getting links accepted, and improve the topical relevance of those links, it's a good idea to start publishing offsite content and links with crypto and blockchain publishers. Look for small blogs and websites that are open to guest posts and make a pitch for an article that might be appealing to their readership. Don't be intimidated if you face some initial rejection; once you develop a bigger reputation for your brand, And you have some better experience pitching guest posts, it will be easier to get accepted.
Get more active on crypto and blockchain forums. Spend more time on crypto and blockchain forums. Spamming links on these forums is always a bad idea, since you'll anger your fellow users and risk getting your account banned (on top of earning a Google penalty). Instead, be an active and helpful participant in these discourse communities to build your reputation as an individual expert. Then, include occasional links back to your work only when both valuable and relevant for the conversation at hand.
Offer exchanges. Overt link exchanges are against Google's terms of service. In other words, you can't make deals to trade links with other websites for the sole sake of increasing your rankings. However, there's nothing wrong with orchestrating a more sophisticated exchange. For example, you might volunteer to write a guest post on another blockchain website's blog in exchange for them being able to write a guest post on yours. Or you might both collaborate on a shared project and share it (complete with links to both of your websites) across all your mutual channels.
Provide value to readers. The topics of your guest posts and the placement of your links should both provide value to readers. Try to write about topics that are important to your target demographics and do so with a unique viewpoint – as well as valuable information. When users click on your link, they should be happy about what they find; offer them further information, specific facts, or contextually relevant background.
Improve contextual relevance. To maximize the impact of your crypto and blockchain links, improve their contextual relevance. Your link should never feel out of place in a guest post. It should flow naturally with the rest of the document. In line with this, the link you choose should be in nearly perfect alignment with the topic of the article, as well as the intentions and angles of the publisher you've chosen.
Use anchor text wisely. Anchor text in link building is a somewhat contentious issue. Anchor text is the text that "houses" your link, providing context to both readers and search engines. There's some evidence to suggest that the anchor text you choose plays a role in your SEO strategy; including a keyword or phrase here could help your target page rank higher for searches that include these keywords and phrases. However, the relevance and smoothness of your anger text is more important; only include keywords in your anchor text if it makes sense to do so with respect to the rest of your article. Spamming keywords into your anchor text too frequently or too inflexibly could work against you.
Look for broken and missing links. Aside from making guest posts on external publishers, one of the most reliable manual link building strategies is to look for broken and missing links throughout the web and offer replacements. Reach out to the webmaster, point out exactly where the broken or missing link is, and explain why a link to your page an adequate replacement would be.
Monitor your competitors. Keep a close eye on your competitors. With better SEO tools, you can track your competitors' domain authorities, rankings for various keywords and phrases, and link building habits. If your competitors have built links on sources, you've yet to tap, prioritize those sources. Also pay attention to where your competitors aren't building links, so you can sneak in and gain a decisive advantage.
Start slow and steady. Building too many links, too quickly can be a red flag in the eyes of major search engines. While it's tempting to ramp up your strategy as soon as possible, so you can start seeing better results, it's usually better to start slow and steady. Build only a few links at a time, and make sure each of those links is exceptional. Once you have a higher domain authority for your crypto or blockchain business, you can start increasing your efforts.
Diversify your targets. Don't only build links to one page and don't only build links on one source. Diversify your link building portfolio in both directions.
Scale only when ready. At this point, you should be ready to scale your strategy. That means stepping up your onsite content development, reaching out to more offsite publishers, and increasing both the quality and quantity of your links. One of the best approaches here is to start targeting bigger, more prominent publishers – the ones that were likely to reject your guest posts early on. Even a single link from a sufficiently authoritative source can outweigh the value of dozens of links from smaller sources.
Scaling a crypto and blockchain business is hard enough as it is.
Don't make it harder by trying to do all your link building and SEO work entirely on your own.
With the help of an experienced SEO agency, everything gets easier!
And we're here to prove it to you. Contact us for a free consultation today!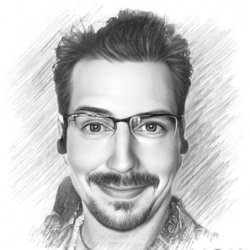 Latest posts by Timothy Carter
(see all)